Traveling to the USA in 2023 on a Budget: 12 Top Cities
2023-04-06 01:14:37 - Drany Macley
Drany Macley, the senior editor of Vytravels.com, brings extensive journalism background and over eight years of experience in travel writing and editing to the site, offering practical insights and first-hand knowledge through articles on innovative hotels, backed by a BA in Journalism from Ithaca College.
We may receive compensation if you make a purchase after clicking on one of our recommended links.

Want to know where to go in the United States for the least amount of money? Visiting the United States on a tight budget is possible, but it will require some planning in advance. Because of the sheer size of the United States, it's likely that you'll want to confine your travels to a single region. Of course, road trips in the United States are very popular, but the cost of renting a car can quickly add up.
Generally speaking, cities in the United States offer the best value for your dollar.
Small towns may have lower average travel costs, but they also have fewer options for lodging and entertainment, so you may end up spending more.
Consider the expense of getting there as well. It's more common to find cheaper, more readily available, and more directly to larger cities.
Here are some of the most affordable travel destinations in the United States. We've included high-season lodging costs and the cost of free and cheap attractions in each city, beginning with the most inexpensive. If you think we've forgotten something, please let us know below.
If the weather isn't a major concern, you may also be interested in our December travel guide to the best ski resorts, shopping destinations, and quaint little towns in the United States.
U.S. Destinations That Won't Break the Bank
You should know a few things about budget travel in the U.S. So think about the type of vacation you want to have.
Do you have the luxury of time and want to stay in a hotel near all the action, or would you rather save money by staying in a hotel a little further out of town?
The more time you can save, the further your money will go.
When and how do you expect to arrive?
While red-eye flights may appear to be more affordable at first glance, the added cost of taking a taxi to the airport because public transportation is closed at night can quickly cancel out any savings.
If you plan on driving, research parking rates and look for lodgings that provide free parking.
You can save a lot of money by traveling in the offseason or shoulder season (typically the spring and fall).
To get some ideas for where to go in the United States in the month of March, check out our travel guide.
Best Value U.S. Municipalities
New Mexico's Albuquerque is No. 1.
Anyone can find something to do in Albuquerque. This odd location caters to everyone, from culture vultures to history buffs to nature explorers.
Expect to pay more if you plan your trip around the annual Hot Air Balloon Festival.
However, if you travel at almost any other time of year, you can take advantage of extremely low rates.
One of the cheapest places to visit in the United States, with high-season apartment prices beginning at just $104 and hotel rooms beginning at around per night.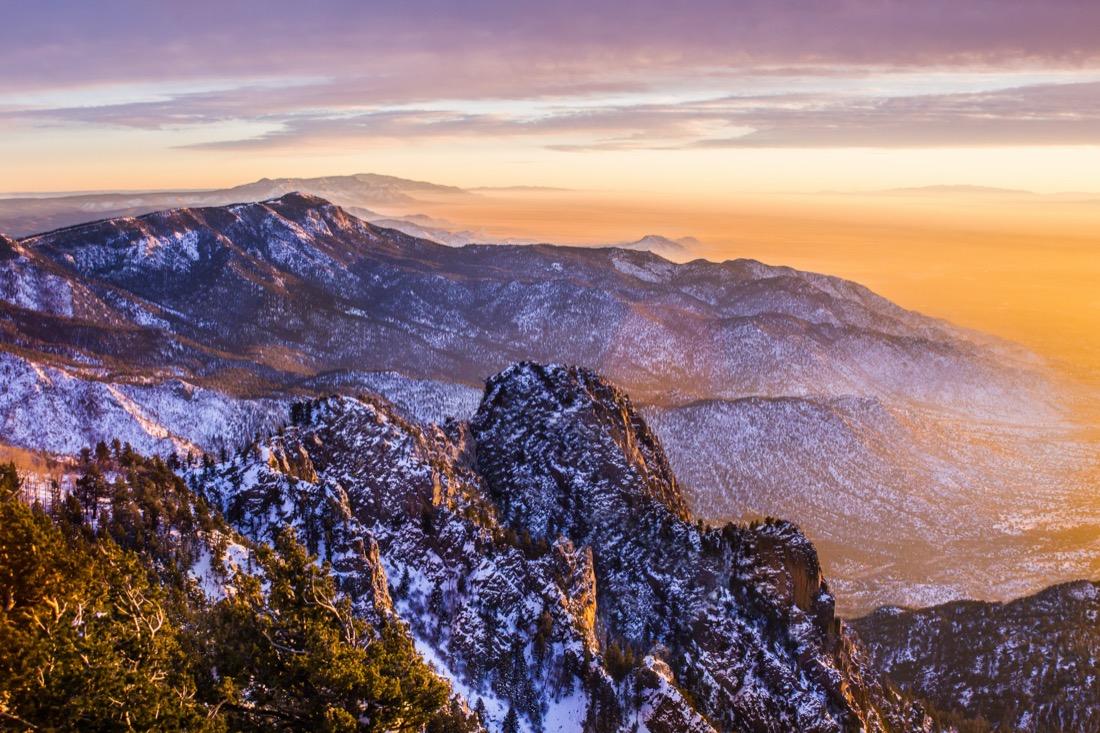 Activities in Albuquerque that won't break the bank
Take this e-bike tour to learn more about the past.
Visit in October for the annual Balloon Fiesta.
A sunrise ride in a hot air balloon is an expensive but once-in-a-lifetime experience.
Beautiful scenery can be seen from the Sandia Peak Tramway.
The Petroglyph National Monument should be visited.
Get your kicks by taking a trip down Route 66.
Explore the historic district and shop at independent artisans.
Taste some fine wines and relax.
Brewery District bar hopping
Our best places to visit in June and romantic U.S. destinations guide also includes Albuquerque.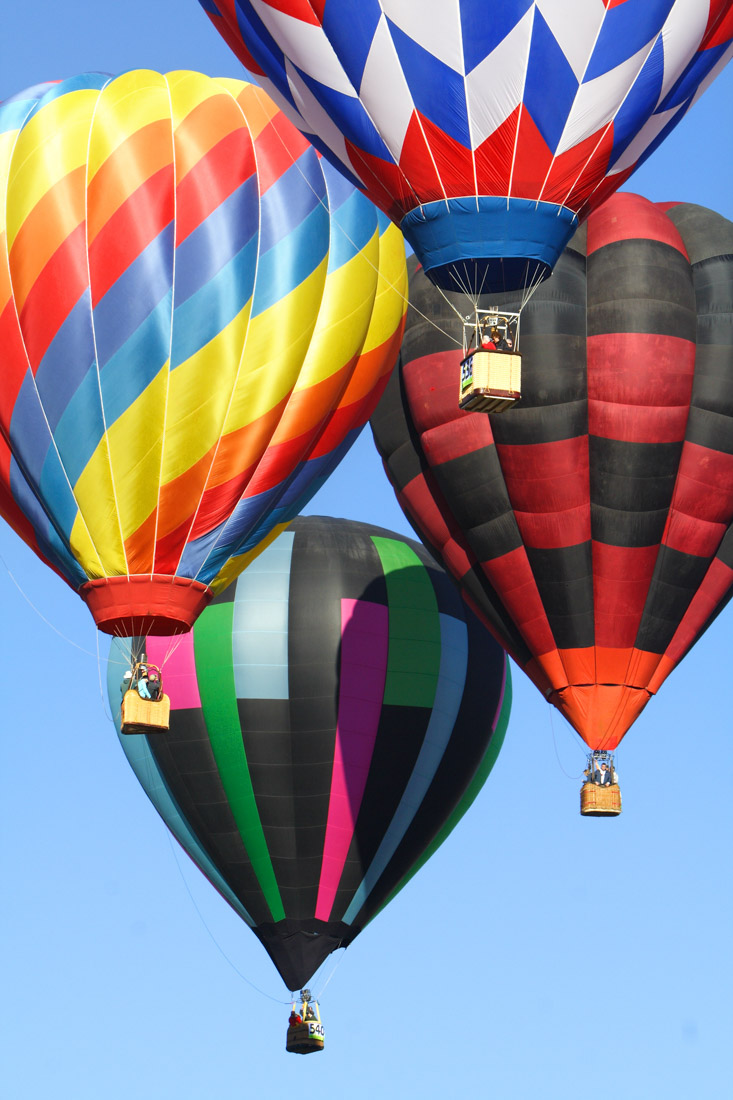 Lodging Options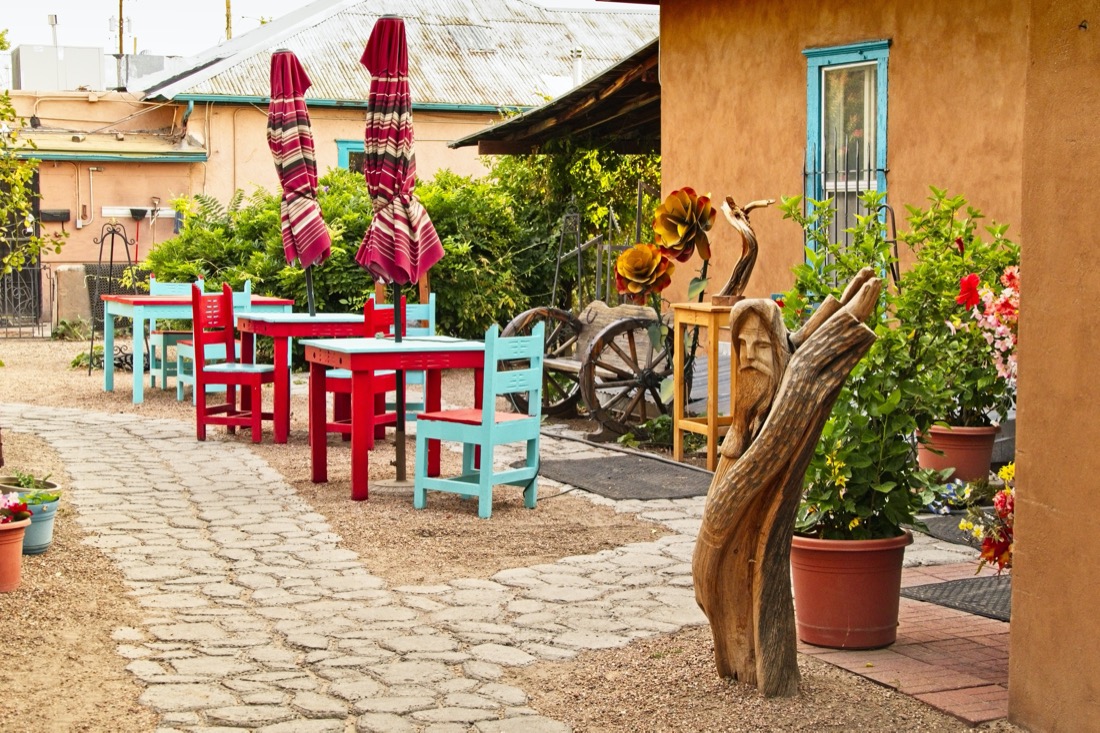 Indy, or Indianapolis
Indianapolis, or "Indy" as the locals call it, is one of the cheapest major cities in the United States. Even though most visitors start their trip downtown, there are plenty of other interesting areas to check out.
It's one of the best cheap places to vacation in the United States for those on a budget who are seeking a city experience, with apartments in high season starting at $100 for the entire place and hotel rooms from around $100 per night.
Indianapolis Attractions That Won't Break the Bank
Eagle Creek Park features 3,900 forested acres and is worth a visit.
Visit the historic homes of Irvington with a stroll through the neighborhood.
Attempt this scavenger hunt in three hours.
Spend a week of festivities here this Hallowe'en.
There is the largest children's museum in the world for the little ones to enjoy.
Get your exercise at Riverside Park
Ride your bike along the Cultural Pathway
Go to the American Indian Center of Indiana's events.
Visit Indianapolis City Market for a meal.
If you're planning a road trip, you might as well start in Indy, the Crossroads of America, and end in Chicago, Detroit, Columbus, Cincinnati, Louisville, Nashville, or St. Louis
Budget Accommodations
Thirdly, Georgia's Athens
Athens, Ohio, is a great example of a college town that also happens to be one of the cheapest major cities in the United States to visit.
Spend a weekend here without worrying about your bank account because there are so many things to do and see that are either totally free or very cheap.
Athens, Georgia, is a charming and historic southern city that makes a wonderful alternative to bustling Atlanta.
Live music, interesting artwork, and a thriving hipster scene are all part of the forward momentum of student life.
After a day of exploring the great outdoors, relax with a drink at one of the many establishments offering happy hour prices.
During the peak season, a one-bedroom apartment will cost you around $140, while a hotel room will cost you around $100.
Athens Attractions That Won't Break the Bank
Taking a stroll through the University of Georgia
Visit the Georgia Botanical Garden and take a stroll through the grounds.
The Georgia Museum of Art is a must-see.
Try all the delicious food at the Athens Farmers Market.
Firefly Trail is a popular route for cyclists.
A toast to inexpensive happy hours in university towns
Where To Stay For Cheap
Location: #4 Pittsburgh, PA
Pittsburgh, also known as "Steel City," has historically been a working-class city with working-class prices.
It's inexpensive while satisfying your need for meaningful interaction with interesting sights and tasty treats.
But that's not the only reason why Pittsburgh is great.
Visit the Andy Warhol Museum to see that art is just as popular in this city as sports.
Pittsburgh also beats out Venice as the city with the most bridges in the world.
Prices for peak season apartments start at $104 per week, and hotels start at around $130 per night.
Hostel dorms for budget and social travelers start at $35 per night. Hostel options are scarce in the cheapest US cities.
Pittsburgh attractions that don't cost a fortune
Exploring the Huge Emerald View Park

The scenery from the top of Mt. Washington
Check out the biggest Bic Mac statue in the world (no, really)
Explore the city on a bike for three hours!

Explore the downtown and Oakland areas of Pittsburgh with an Art in Public Places tour.

Take a trip to the Andy Warhol Museum.
Check out the Allegheny County Jail Museum without a guide.
Alternatively, a Downtown whiskey tour
Schedule your free, guided tour of the Allegheny Observatory for the evening.
Take advantage of the city's abundance of live music venues.
Budget Accommodations
Fifth, Utah's Salt Lake City
Even though the Mormon Church calls Salt Lake City home, the city has much more to offer than just that.
This is a fantastic jumping-off point for those who wish to travel to nearby national parks.
Get out and experience the beauty of nature by visiting one of the many national parks, such as Zion, Arches, Canyonlands, Capitol Reef, or Bryce Canyon.
Many skiers and snowboarders make a stop in Salt Lake City on their way to the mountains.
Prices for high season lodging start at around $105 per night for a hotel room, with apartments starting at $104 per unit.
Hostel dorms for the social and budget-minded traveler can be had for as little as $27 per night.  
Affordable and Free Activities in Salt Lake City
The Great Salt Lake inspires awe.
Travel to Utah to see the Art Museum
Explore Temple Square
Antelope Island State Park is worth a visit.
Visit the Family History Library to get educated.
Go sightseeing at the Utah State Capitol.
In the winter, ski.
Attend one of Temple Square's many free concerts.
Budget Accommodations
Our list of top January destinations in the United States includes Salt Lake City.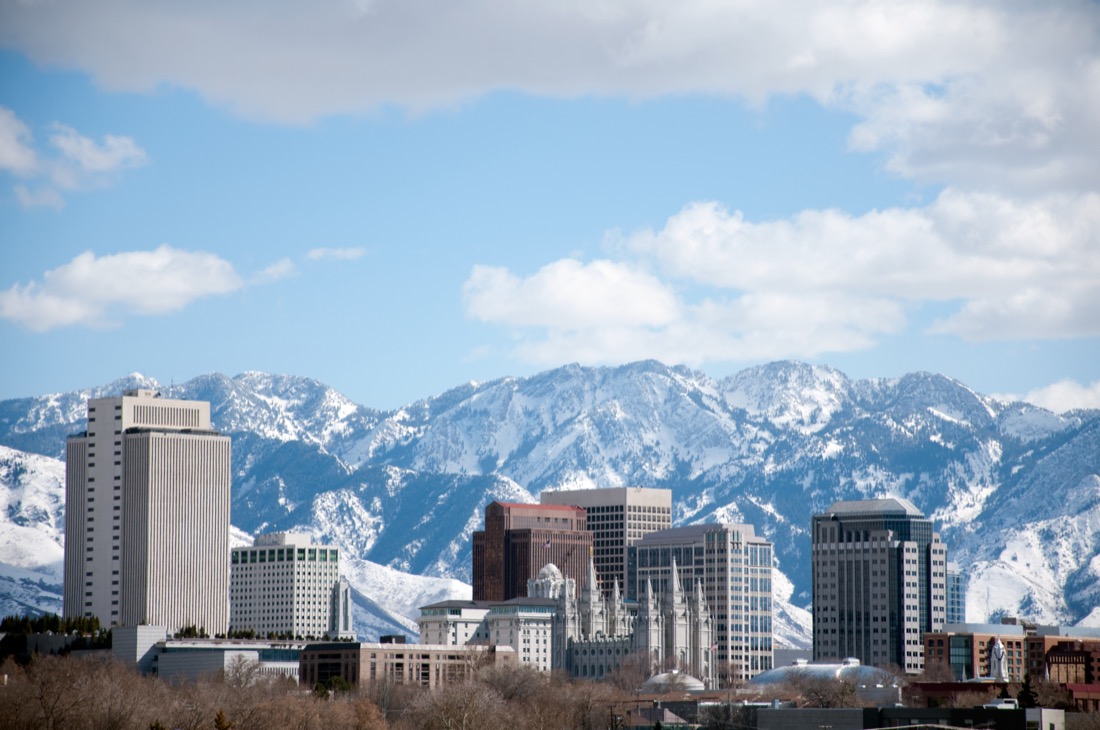 City, Missouri, Sixth-Round
I haven't been to KC yet (I was planning on going in 2020, but alas), but I've heard that it's one of the least expensive US cities to visit.
And just think of allllll that delicious BBQ
Hotels in Kansas City cost, on average, $139 per night, according to Money Crashers.
However, it is possible to stay for much less.
In peak season, you can rent an apartment for as little as $120/month or get a hotel room for around $100/night.
Hostel dorms for budget and social travelers start at $44 a night.  
Free and Low-Cost Activities in Kansas City
Stop by Boulevard Brewing Company for a free tour.
Visit the Harley-Davidson Manufacturing Facility
Stop by Kaleidoscope's art studio with the kids.
Play like a kid again at Legoland
Make use of Kansas City's free streetcar service.
Explore the River Market's delicious history while you eat.
Visit The Money Museum to gain insight into the Federal Reserve.
On the first Friday of every month, the Crossroads Art District welcomes visitors with live music, mobile restaurants, and unique boutiques.
Visit Kauffman Legacy Park and look for the Hidden Garden.
Budget Accommodations
Spend less than $100 per night at the Best Western Seville Plaza and get a free breakfast.
Hotel with 3 stars and spacious rooms for less than $100 per night
Place No. 7: Oklahoma City
Travelers on a tighter budget won't have to sacrifice a good time in Oklahoma City, also known as "The Big Friendly." The Oklahoma State Capitol and many other attractions along historic Route 66 are free and easily accessible from anywhere in the city.
Apartments for the entire month start at $105 during the high season, while hotel rooms begin at around $130.
Activities in Oklahoma City that won't break the bank
Visit the National Museum of the American Cowboy and Western Heritage.
The American Banjo Museum is a must-see.
Get the kids out to Frontier Town.
Visit the Oklahoma City National Memorial and Museum to pay respects to the victims.
Enjoy a taste of the Old West in Stockyards City.
Enjoy yourself in the Paseo del Artes.
Rent a car and travel to the Keystone Fossil Forest.
There's also a great travel site run by my friend Steph in Oklahoma. Get started with her Oklahoma insider tips.
Budget Lodging Options
Less than $120 per night at the Downtown Holiday Inn
Stay at the La Quinta for less than $100/night, close to the convention center.
8. St Downtown St. Augustine
St. Augustine is a great place to visit for a warm and sunny vacation without breaking the bank, thanks to its rich history and vibrant culture.
This location has some of the most significant architectural history in the United States, making it a must-see for history buffs.
Since this is also near Flagler College, it's a safe bet that you can find some excellent sales that won't break your student budget.
Prices for high season lodging start at around $160 per night for a hotel room, with weekly apartments starting at $104 per week.
St. Augustine attractions that don't cost a fortune
The hop-on, hop-off trolley will help you save both time and money.
Travel to Castillo de San Marcos, the oldest fort in the Americas.
Visit the Old Jail
Explore the Ancient Town
Take a ride on the haunted trolley.
Take a Walk Down St. Augstina Strand
Relax in Anastasia State Park's stunning scenery.
Visit the Fountain of Youth Archaeological Park to find out more about the area's past.
Explore the East Coast's National Parks on the cheap.
You Might Also Enjoy | More Fun in Florida
Locations of Low-Cost Lodging
Prices at the Days Inn start at less than $100 It has been 6 years since the U.S. Distant: 3 miles The property has a pool.
The slightly more expensive option is the Holiday Inn World Golf, an IHG Hotel (starting at $120 per night).
9 - Texas, San Antonio
San Antonio's Spanish colonial missions are one of only seven UNESCO World Heritage Sites in the United States.
If that isn't enough to convince you to travel here, consider the great restaurants, rich history, and exciting outdoor activities.
Both the River Walk and the Alamo are perennial tourist hotspots.
San Antonio is one of the most affordable US cities for tourists for a number of reasons, especially when compared to other Texas hubs like Dallas.
Prices for hotels during the peak season start at around $130 per night, while one-bedroom apartments start at around $120.
Affordable and Free Activities in San Antonio
Stop by the Alamo
Take in the sights along the River Walk.
This [[2]]5-hour scavenger hunt is the perfect way to get to know the city.
Experience the excitement of Six Flags (not cheap, but well worth it)! )
Plan your trip around the Tamales Festival.
Drive through the Natural Wildlife Ranch's safari
Gather in Brackenridge Park for a picnic.
Take in the verdant Japanese Tea Gardens.
Get out and see the San Jose Mission.
Visit the San Antonio Missions National Historical Park and take a stroll through time.
Visit the caverns beneath Natural Bridge.
Save money with a Go San Antonio pass.
Locations of Low-Cost Lodging
Our recommendations for February travel include San Antonio as well.
The District of Columbia
Washington, DC isn't one of the cheapest U.S. cities to visit, but there are plenty of free attractions to enjoy while you're there.
Budgeting is a real concern when going on a trip, right?
The Smithsonian Institution's many museums, as well as visits to the U.S. Capitol and the White House (with reservations) are always free to the public.
When I worked in the downtown area and lived in Washington, DC, I would often take my lunch breaks to visit the museums.
It's incredible how much fun can be had in the nation's capital for next to nothing.
Prices for high season lodging start at around $180 per night for a hotel room, with apartments starting at around $130 per month.
Hostel dorms for budget and/or social travelers start at $35 a night.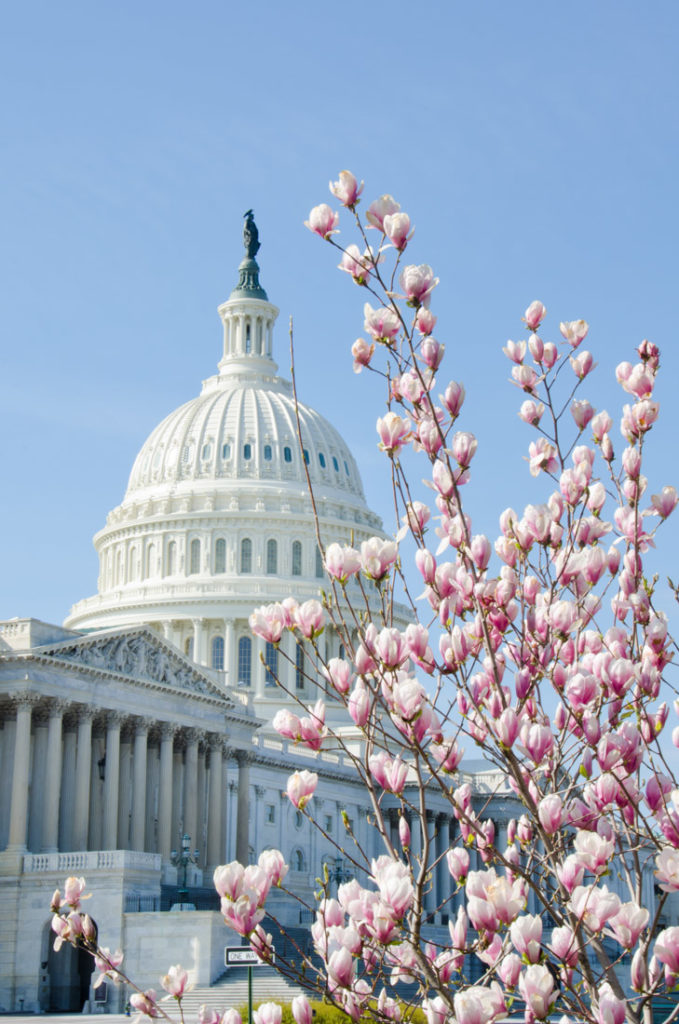 DC Attractions That Won't Break the Bank
Explore the Air and Space Museum with awe.
Visit the National Museum of the American Indian to (un)learn everything you thought you knew about Native Americans.
Visit the National Museum of African American History and Culture to learn more about the rich history of African Americans in the United States. This is not a simple visit, but it is crucial.
Amble through the Portrait Gallery
Visit the American Museum of Art
Visit the American History Museum for some entertaining pop-culture displays.
Go to the Natural History Museum and act like you're a prehistoric creature.
As soon as you know when you'll be in the United States, get in touch with your local representative to arrange a tour of the US Capitol or the White House.
Enjoy Jazz in the Garden on Friday nights during the summer and ice skating during the winter at the Sculpture Garden.
From the top of the Capitol Wheel, look out over DC, Maryland, and Virginia.
Locations of Low-Cost Lodging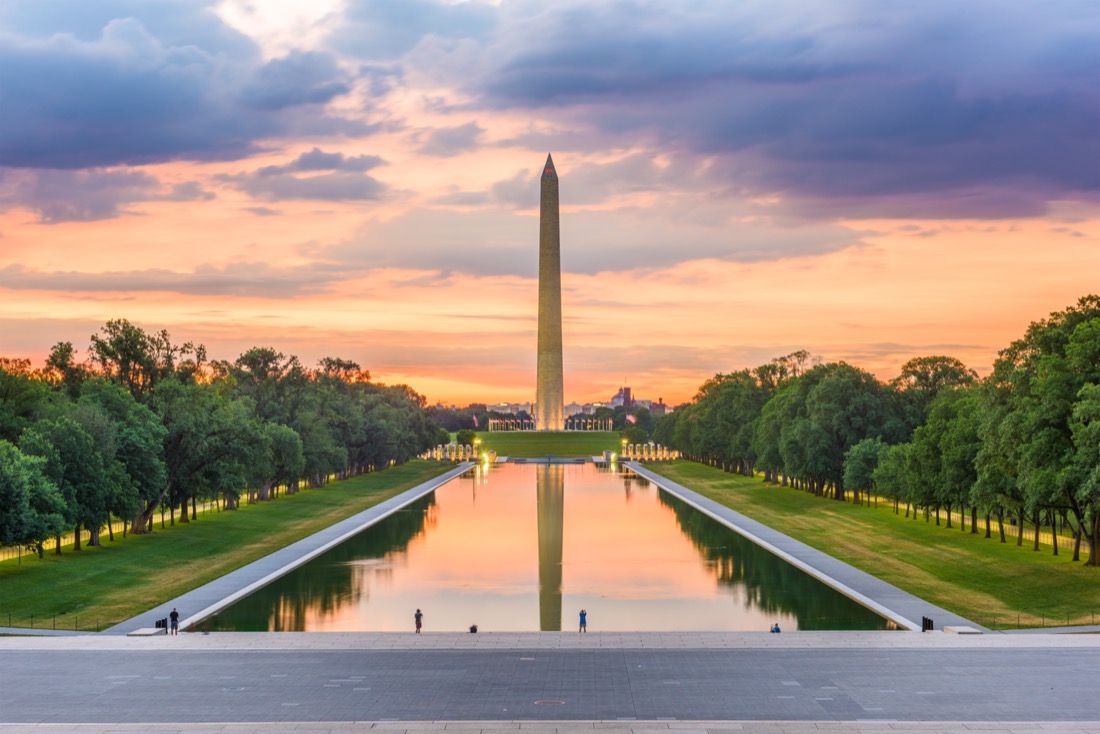 11 - Louisiana, New Orleans
New Orleans is a must-see and will always be on any list of US cities.
If you can time your trip so that it doesn't coincide with Mardi Gras, it can be one of the most cost-effective and well-liked major cities to visit.
Prices for high season apartments start at $143/month, and hotel rooms start at $100/night.
Just a heads up, if you have your heart set on an Instagram-worthy hotel room in NOLA, you're going to have to shell out a lot of cash for one of the city's most popular hotels.
Hostel dorms for the social and budget traveler begin at just per night.  
I stayed in the French Quarter for a week and only dropped $320. About the same amount of money was spent by me on food and drink during that week...
Worth it
Even though New Orleans isn't exactly cheap, there are still plenty of fun things to do without breaking the bank.
Again, if you are trying to save money, you should not attend Mardi Gras.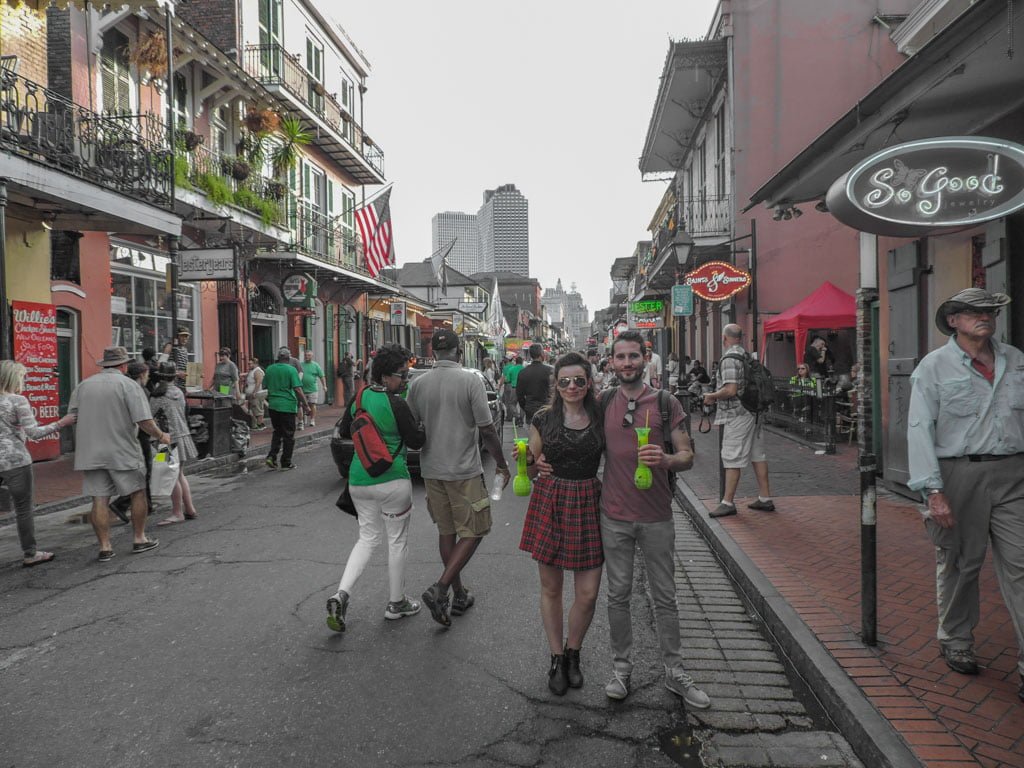 New Orleans Attractions That Won't Break the Bank
Explore some historic burial grounds.
This tour will give you an inside look at the seedier side of New Orleans.
Visit the always-packed French Quarter.
Live music of the highest caliber can be heard around every corner.
Riding the streetcar will allow you to see more of the city, including its many historic homes.
Consume all of it Delicious beignets, po' boys, gumbo, and more.
Come see the Lower 9th Ward Living Museum in action!
Participate in a Second Line parade
Take a trip on the Steamboat Natchez and relax.
What to Do in New Orleans » You Might Also Enjoy
Budget Accommodations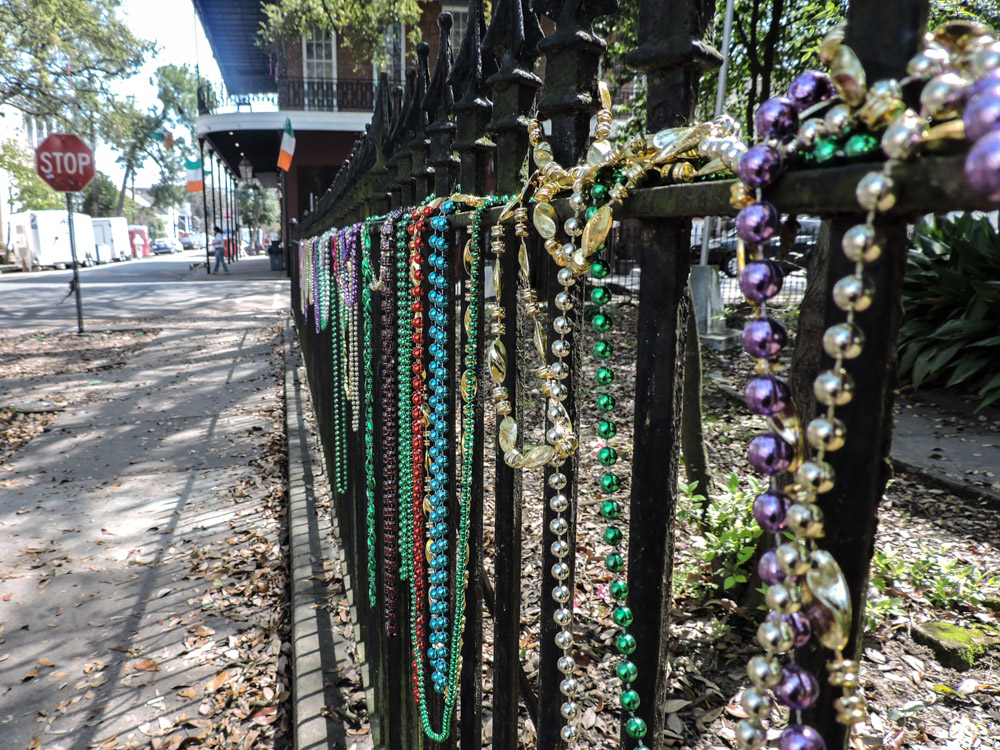 12 - San Diego, CA
The state of California is one of the most expensive in the United States, but that doesn't mean you should skip it altogether.
While visiting California, consider adding America's Finest City to your west coast itinerary despite the high cost of lodging, dining, and entertainment.
Because of its focus on the outdoors, San Diego is often one of the least expensive U.S.
When you're able to walk to your destinations, enjoy outdoor activities, and even consider picnics in the parks as an alternative to pricey meals out, you can significantly reduce your travel expenses.
In the peak season, a one-bedroom apartment will cost you around $153, while a hotel room will set you back around $150 a night.
Traveling on a tight budget? Hostel dorms can be had for as little as $32 a night.  
Activities in San Diego that won't break the bank
Get to the shore!
Spend less on a cruise by signing up with us.
Explore the exciting Gaslamp Quarter.
Go window shopping along the Embarcadero, San Francisco's upscale shopping district.
Visit Mission Bay Park for a picnic.
Study in the Old Town, where admission to many landmarks is free.
Rent a vehicle and take the 59-Mile Scenic Drive to your heart's content.
In the beautiful Balboa Park, you can visit 16 different museums.
Budget Accommodations
Budget Travel Advice for the United States
Plan a trip during the off season to save a ton on lodging costs at your desired location.
Find out about your intercity bus options.

Verify the cost of taxis and shuttle buses to get from the airport to your hotel.

You can save money by increasing your step count by walking whenever possible.
Look out for deals in the afternoon while you eat a hearty lunch and a light dinner.
Avoid using disposable containers by requesting a doggy bag or bringing your own collapsible Tupperware.
Be sure to take along some water when you leave your lodgings.
Inquire at the hotel's front desk about discount attraction coupons.
You can save time and money by purchasing skip-the-line tickets.
Have a picnic in the park or on the beach.
Avoid paying astronomical entrance fees by hiking to scenic overlooks.
Do you have any suggestions for low-cost American vacations?
In Closing
That sums it up These are some of the most affordable U.S. destinations.
Did I leave out your preferred Leave your thoughts below.
Set something aside for later Add this to your planner right now!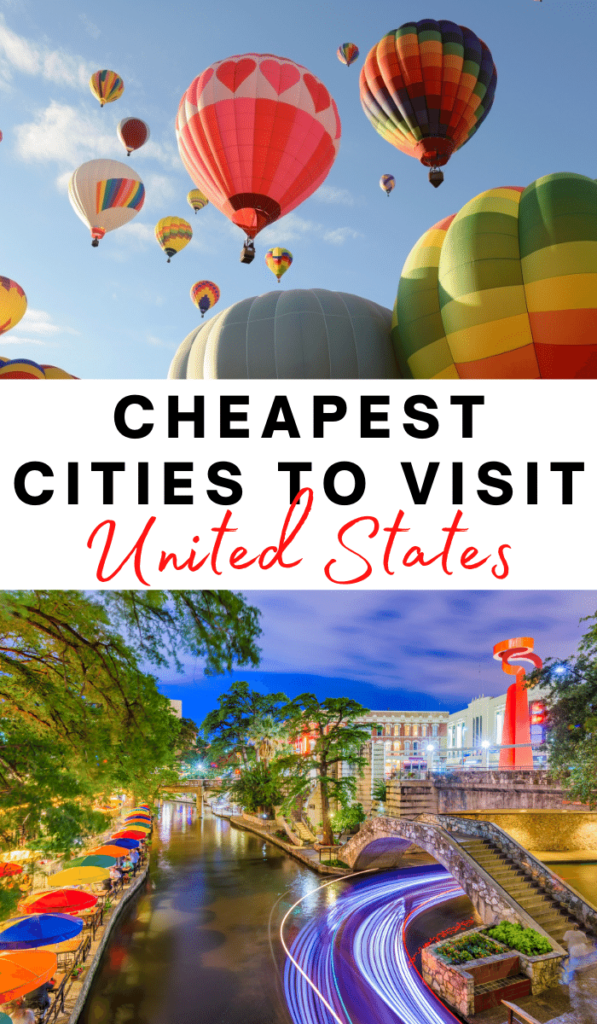 Where in the United States do you recommend I go to get the most bang for my buck?
Amanda Walkins is a digital content strategist and travel writer. She had an American upbringing, but after many moves, she finally settled in beautiful Scotland. On her website, www.expatexpat, she writes about her experiences living and traveling abroad. amandawalkins com