The Ultimate Guide to the Best Solo Female Travel Destinations
2023-11-09 05:13:29 - Drany Macley
Drany Macley, the senior editor of Vytravels.com, brings extensive journalism background and over eight years of experience in travel writing and editing to the site, offering practical insights and first-hand knowledge through articles on innovative hotels, backed by a BA in Journalism from Ithaca College.
Are you a fearless adventurer seeking the best solo female travel destinations? Look no further, for we have curated a thrilling list that will ignite your wanderlust and empower you to explore the world on your terms. From the bustling streets of New York City to the serene shores of Bali, we have scoured every corner of the globe to present the most alluring destinations for independent women. Get ready to unlock your inner wanderlust and embark on an unforgettable journey of self-discovery.
The most ideal destinations for women traveling alone
When it comes to deciding where to go on a solo adventure, certain destinations are simply more suitable for women.
Whether it's due to their higher safety standards or ease of solo travel, these destinations are my absolute top recommendations.
I have personally visited each of these destinations alone, so I can provide you with firsthand suggestions for the best places to travel solo as a woman. Every single one of them has been thoroughly tested and approved!
Best Destinations for Solo Female Travel in Europe
I have visited many places in Western Europe, but personally, I prefer exploring Central and Eastern Europe, especially the Balkans, as they are more affordable.
Eastern Europe often has a negative reputation in terms of safety, but I believe this is due to politics, bias, and outdated sources. I have had amazing and safe experiences traveling in this region, meeting wonderful people, and enjoying delicious food and drinks without worrying about money.
If you are interested in the best destinations for solo travel in Europe, check out my article on solo travel recommendations in Europe.
So, including both Western and Eastern Europe, here are my top picks…
Portugal
Solo travel rating: easy.
Lisbon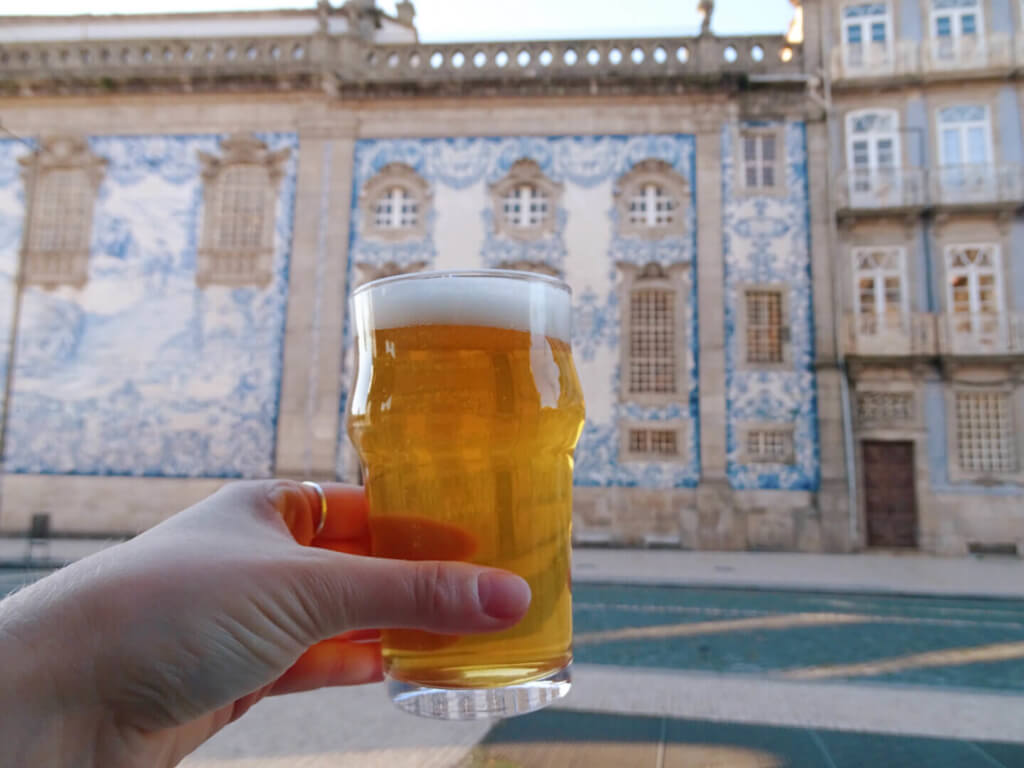 Porto
Portugal is a fantastic country with so much to offer, including great weather, beautiful beaches, charming cities, and delicious traditional pastries called pastel de natas. It is a perfect destination for solo female travelers, achieving a 10/10 rating in all aspects.
Best places to visit solo in Portugal:
Lisbon – the capital is a vibrant city with impressive architecture, interesting neighborhoods, and hidden gems. Check out my dedicated guide to solo travel in Lisbon for more information.
Porto – I lived here for 3 months and didn't want to leave. This beautiful city has a more traditional and charming atmosphere compared to Lisbon. I have written numerous blogs about Porto, which you can find on my website.
The Algarve – I was initially concerned that this region would be expensive and family-oriented, but I discovered that it can also be a great destination for backpackers with stunning beaches, hiking opportunities, and charming small towns. I particularly enjoyed Faro and Lagos. However, I strongly advise against visiting Albufeira, which is known for its rowdy British tourist scene.
Safety: 10/10
. The locals are friendly, and the attitude towards women, LGBT travelers, and people of color is progressive.
Meeting other travelers: It's super easy to meet other travelers, especially in Lisbon, Porto, and the Algarve. There are plenty of hostels that organize activities, as well as platforms like Viator and GetYourGuide for booking tours and experiences.Cost:
Although not as cheap as destinations in Asia or Eastern Europe, Portugal is considerably more affordable than countries like France, Germany, or the UK. It is important to avoid touristy restaurants in the city centers of Lisbon and the Algarve. In Porto, I found delicious 3-course meals for under €10 and glasses of wine for €2! Transportation between cities can cost as little as €3.
Ireland
Solo travel rating: easy
Ireland is a great destination for solo travel as it is safe, welcoming, breathtakingly beautiful, and English-speaking. It offers a great mix of outdoor activities and vibrant city life, with Dublin being one of Europe's most popular cities to visit. Don't miss the lively atmosphere in Temple Bar!
I took a memorable trip to Ireland between Christmas and New Year and returned home on New Year's Day covered in glitter and nursing a hangover. While I might not recommend this exact timing, I highly recommend visiting during the winter season. Despite the potentially lousy weather, it's the perfect excuse to relax in cozy pubs with a pint of Guinness and enjoy live Irish music.
Safety: 10/10.
Meeting other travelers: It's easy to meet other travelers in Ireland, especially in popular spots like Galway. I recommend staying in smaller hostels in Dublin to facilitate meeting new people and avoiding larger ones where groups tend to stick together.
Cost: Ireland can be quite expensive, especially in Dublin. With 2022 inflation, the prices in Dublin are comparable to those in Nordic countries. It's important to keep costs in mind when traveling alone, as expenses cannot be shared. Consider enjoying supermarket meals and packed lunches to save money.
Barcelona
Solo travel rating: easy
Could Barcelona be the city that has it all? From fantastic food to iconic architecture, vibrant nightlife, a city beach, and easy access to hiking, Barcelona offers a diverse range of experiences.
You can stay busy for days exploring the city, or you can take it slow and enjoy soaking up the sunshine while savoring tapas in charming backstreets. I recommend following a 3-day Barcelona itinerary. Another great option is staying in one of the many hostels and meeting fellow travelers to enjoy the city's nightlife together.
The only downside to Barcelona is its popularity, especially during the busy months of July and August. I suggest visiting outside of these months and avoiding tourist traps like Las Ramblas. By following these tips, I'm confident you will have an incredible solo trip.
Safety: 7/10. Barcelona is generally a safe city with little violent crime. However, pickpocketing is common, and it's important to be vigilant, especially in crowded places and public transport.
Meeting people: It's easy to meet other travelers in Barcelona, thanks to numerous highly-rated hostels that cater to solo travelers.
Cost: Hostel accommodation starts from €18, and affordable tapas can be found slightly outside the city center. While visiting the famous La Boqueria market is a must, keep in mind that prices there are higher.
Read next: how to take photos of yourself while traveling solo
Croatia
Solo travel rating: easy
When I had Dubrovnik to myself in March!
Croatia is not just a place I have visited as a tourist; I have actually lived there, which is why I can vouch for it as an incredible destination for solo female travelers. If you love beaches and island hopping, Croatia will be an absolute paradise for you.
Read next: a complete guide to solo travel in Croatia
Best places to travel solo in Croatia:
Dubrovnik – This city is famous, largely due to its appearance in Game of Thrones. With a well-preserved Old Town and ancient city walls, it's a treasure trove of architecture and culture, and it also offers vibrant nightlife.
Split – Another beautiful coastal city with the historic Diocletian's Palace at its center. From here, you have easy access to breathtaking day trips to places like the Krka Waterfalls and Hvar and Korcula islands.
Zadar – This underrated city by the sea offers stunning sunsets by the Sea Organ, a unique art installation that creates music with the power of waves.
Zagreb – While it may not be the most exciting European capital, Zagreb is a pleasant and affordable city. Check out my guides to the best cafes, street art, and how to take a day trip to Plitvice National Park.
Not solo for long!
Lady who lunches alone and loves itSafety: 10/10. 
Meeting other travelers: Thanks to the abundance of hostels and organized activities like bar crawls, it's easy to meet fellow travelers. Croatia also has a thriving digital nomad scene, so if you plan to stay longer, consider tapping into expat and Facebook groups.
Cost: The cost of Croatia is generally not as cheap as some destinations in Asia or Eastern Europe. However, it is more affordable compared to countries like France or Germany. It is important to research and avoid touristy restaurants in Split and Dubrovnik city centers. Zagreb, on the other hand, is very affordable.
Berlin, Germany
Solo travel rating: easy
Berlin Wall street artBerlin is one of the coolest capitals in Europe. It is a city like no other, with a rich and complex history that can still be seen in the remnants of the Berlin Wall adorned with street art.
While it is important to learn about the history, you can also embrace the modern and quirky side of Berlin. Explore unique street art, party in underground clubs, visit a museum dedicated to David Hasselhoff (yes, really), or discover former Cold War bunkers and spy stations.
Berlin is also known for being one of the most vegan-friendly cities in the world.
Safety: 8/10. Like any large city, there is some crime, including pickpocketing. However, as long as you take precautions, Berlin is generally safe. It is a progressive city with a thriving LGBT scene and international communities.
Meeting other travelers: Meeting fellow travelers in Berlin is easy. There are numerous hostels and organized activities such as street art classes and bar crawls.
Cost: Berlin can be fairly expensive, but it is manageable. Expect prices somewhere between Western European capital cities and extremely affordable destinations like Albania. Main dishes in restaurants typically range from €6-12, and you can find affordable pints for €2-3.
Klunkerkranich rooftop bar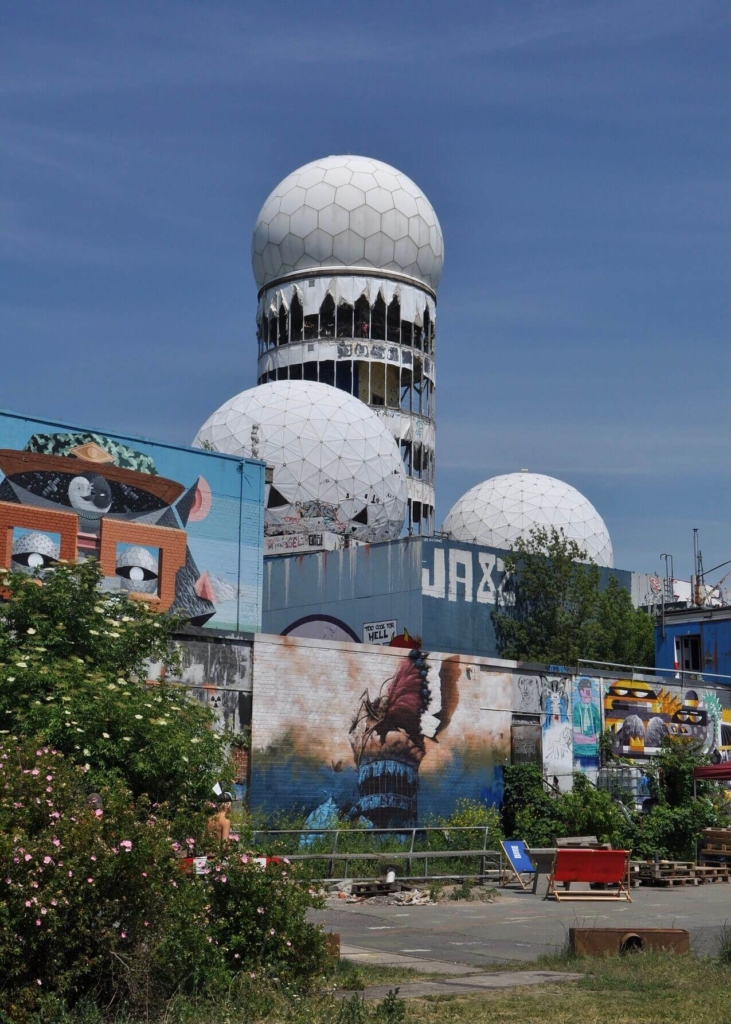 Teufelsberg (old military base)
Although I have only mentioned Berlin here, the entire country of Germany is safe and rewarding for solo female travelers. I particularly love the fairytale cities in Bavaria, such as Nuremberg, although they may not have as active a backpacker scene.
Budapest, Hungary
Solo travel rating: easy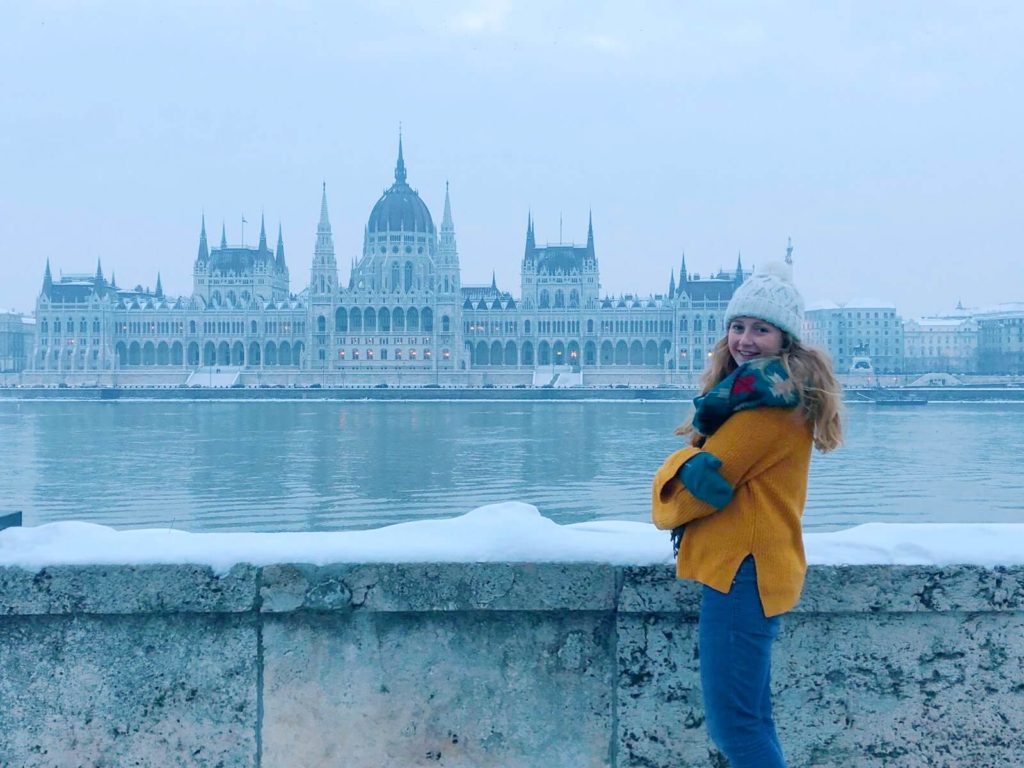 Affordable, fun, beautiful, great nightlife, and hearty food—Budapest in Hungary offers everything you could want for a solo trip. After visiting several times, it has become one of my favorite cities in Europe.
There is a wide range of activities to choose from, including indulging in hot spas, taking a boat ride on the Danube, visiting Fisherman's Bastion by climbing or taking the funicular, enjoying the parks and Margaret Island during the summer, exploring the Jewish Quarter, and savoring the hearty Hungarian cuisine.
If you want to experience the city's famous ruin bars and clubs, I highly recommend staying in a hostel to meet fellow travelers.
Safety: 8/10. Like any city, Budapest has some crime, such as pickpocketing. However, the city is generally safe. While Hungary may not be the most progressive country, Budapest itself is known for being welcoming to LGBT travelers, and travelers of color should feel comfortable here.
Meeting other travelers: Meeting other travelers in Budapest is easy, thanks to numerous highly-rated hostels such as The Loft and Carpe Noctem.
Cost: Budapest offers relatively affordable prices compared to Western European capital cities. Expect to pay around €6-12 for main dishes in restaurants and €2-3 for a pint.
If you have time, consider taking a train to...
Prague
Solo travel rating: easy
John Lennon Wall, Prague
Prague is another city I have visited multiple times and can highly recommend as a great solo travel destination. It is a fun and beautiful city with great cafes, nightlife, and countless attractions.
While Prague may not be known for its culinary scene, the local food offers rich and hearty meals that I personally enjoyed, even if some resemble something Rachel from Friends would mistakenly make!
Safety: 8/10. As with any tourist destination, it is important to keep an eye on your belongings, especially in crowded areas. However, the Czech Republic is generally a safe country to visit.
Meeting other travelers: Meeting other travelers in Prague is easy. Join a bar crawl or a free walking tour to connect with fellow adventurers.
Cost: Prague falls somewhere between Western European capital cities and extremely cheap destinations like Albania. Main dishes in restaurants typically range from €6-12, and a pint can cost around €2-3.
Slovenia
Solo travel rating: easy
As one of the world's safest countries, Slovenia is a perfect choice for first-time solo female travelers. It is also relatively affordable and has a thriving backpacker scene. Moreover, it boasts stunning natural beauty, making it a dream destination for hikers and nature enthusiasts.
The capital city, Ljubljana, is a pleasant city, particularly in good weather when you can enjoy its numerous cafes and restaurants alongside the river. Make sure to visit the beautiful Lake Bled as well.
I also recommend adding Lake Bohinj and Piran on the Istrian Peninsula to your Slovenia itinerary. These places offer breathtaking beauty, although they may not have as active a backpacker scene.
Safety: 10/10.
Please note that any links provided in the text are examples and may not work as intended in the current context.
Best Destinations for Solo Female Travel in Asia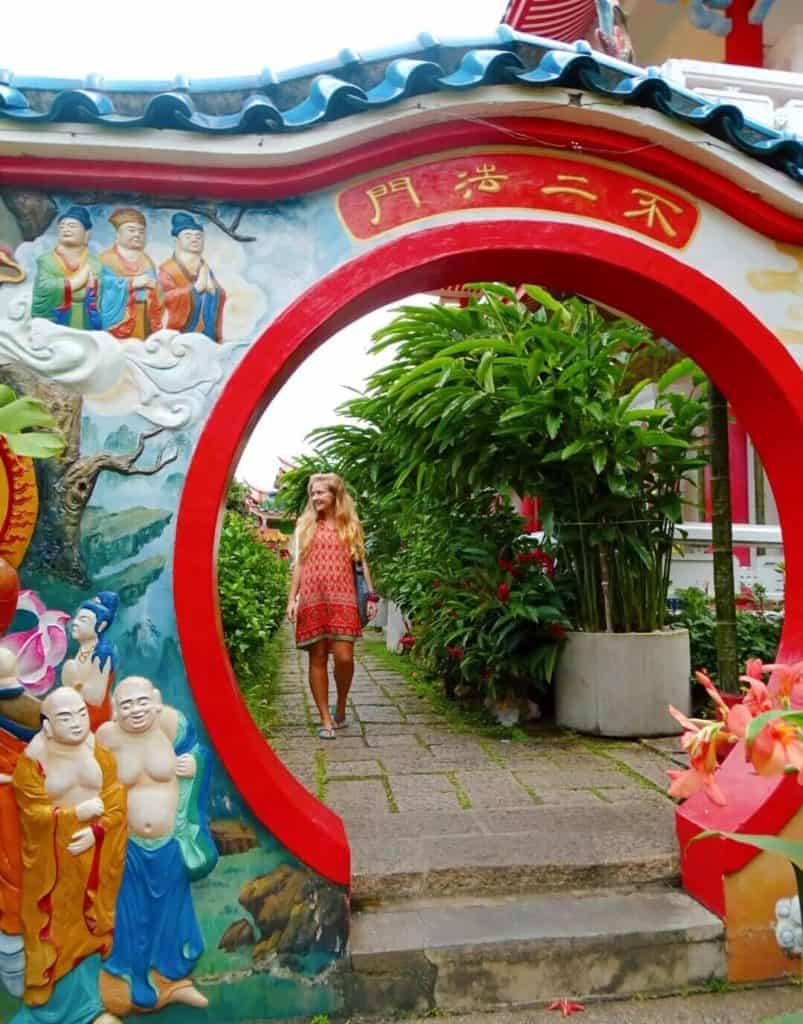 Kek Lok Si Temple, Malaysia
Elephant Cave, Ubud, Bali
Ah, Asia, the first love of my travel adventures! It was in Asia where I had my first experiences of different cultures and learned to be independent and self-sufficient as a solo traveler.
When I mention Asia as a destination for first-time solo travel, I am mainly referring to Southeast Asia. In this region, there is a well-established backpacker route, making it incredibly easy to connect with fellow travelers on a similar journey.
Read next: the best places for solo travel in Asia
Thailand
Solo travel rating: easy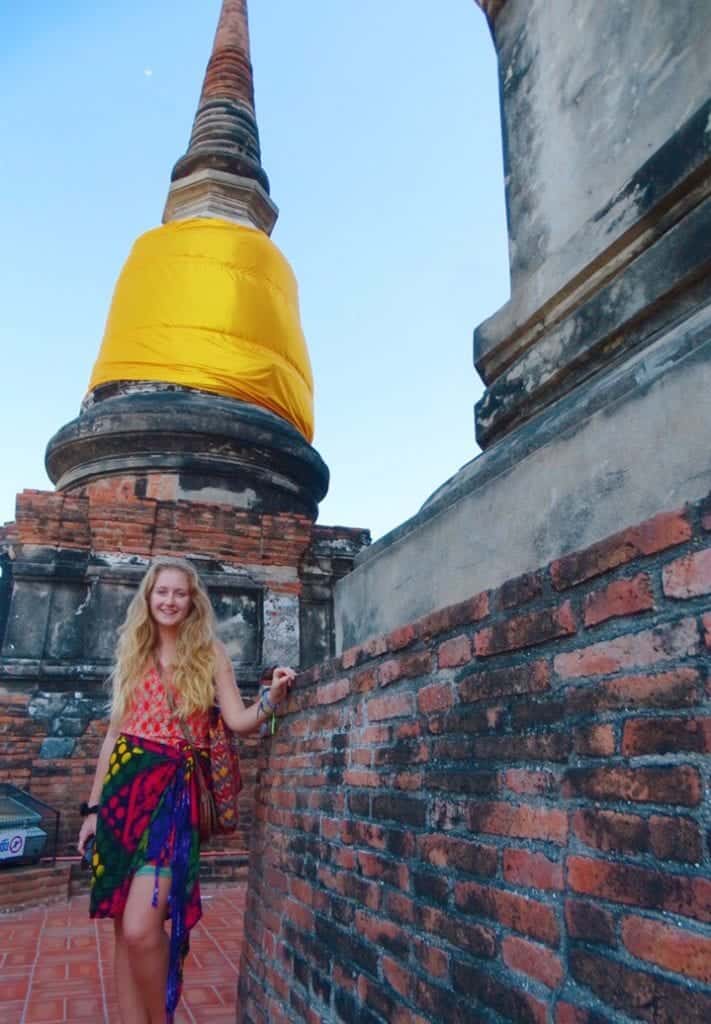 Palaces and temples galore!
I may be biased, but Thailand is perhaps one of the best places in the world for solo female travel. It is safe, friendly, and affordable. If you are looking for a fantastic destination that offers opportunities to meet other travelers and enjoy vibrant nightlife, Thailand is the perfect choice.
Best destinations for solo travel in Thailand:
Chiang Mai – this charming city is one of my favorites in Asia. It is home to a large number of temples within the Old City Walls, as well as numerous coffee shops and street food markets. Staying in a hostel is a great way to meet fellow travelers and explore Northern Thailand together. Riding a motorbike to the mountains of Pai is a must-do on your Asia bucket list!
Bangkok – this city has more to offer than just the famous Khao San Road. It boasts world-class art galleries, peaceful riverside walks, stunning temples, exceptional gastronomy, and trendy third-wave coffee shops.
The islands – there are countless islands to explore, each offering something unique. Whether you want to learn diving in Koh Tao, party under the full moon on Koh Phangan, relax on luxury resorts in Koh Samui, embrace the hippie vibe of Koh Lanta, or escape to the tranquil beauty of Koh Mak or the Koh Yao islands, Thailand has it all.
Safety: 9/10. Thailand has a low crime rate and is known for being a safe destination. It is also LGBTQ+ friendly.
Meeting other travelers: Thailand is one of the easiest places in the world to meet fellow travelers.
Cost: Thailand is very affordable. You can enjoy street food for just a dollar and find excellent hostels starting at per night.
Malaysia
Solo travel rating: easy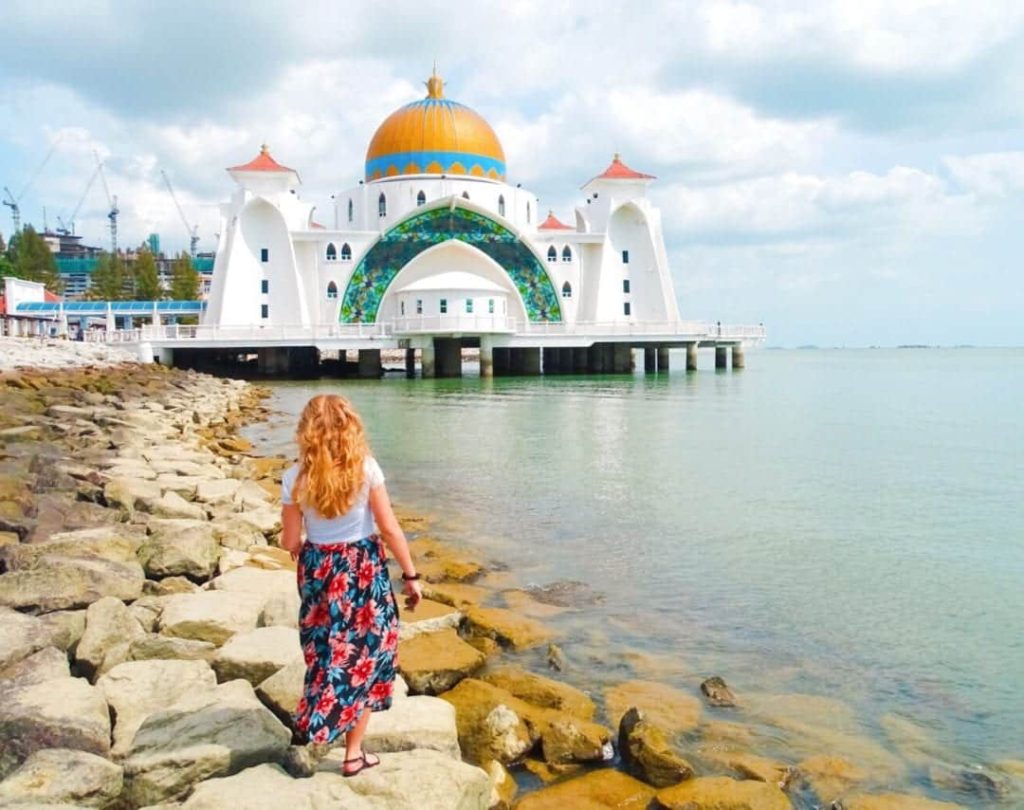 Culturally diverse Malaysia
Malaysia is another destination where I have had fantastic solo travel experiences. This country is rich in cultural diversity, with friendly people and an incredible mix of experiences. Whether you want to lounge on a beach, trek through rainforests, or explore global metropolises, Malaysia has it all. I even have a 2-week Malaysia itinerary to help you plan your adventure!
Compared to Thailand, Malaysia has a slightly more Western feel and is generally less chaotic. This makes it a great destination for first-time solo travelers. While I adore the glitzy capital of Kuala Lumpur, I find the most charm in places like Penang Island, with its stunning street art, mouthwatering street food, and trendy cafes. Other delightful small cities to explore include Melaka and Ipoh. For beach lovers, Langkawi is easily accessible, and if you have time between April and August, the Perhentian Islands offer paradise-like beauty. Don't forget to explore the countryside and sip tea in the misty hills of the Cameron Highlands. And for wildlife enthusiasts, there are unforgettable jungle walks in Taman Negara National Park. As you can see, Malaysia truly has something for everyone.
Ipoh
Taman Negara
Safety: 9/10. Malaysia has relatively low crime rates. While the country may not be as progressive in terms of women's and LGBTQ+ rights, this should not affect tourists.
Meeting other travelers: It is easy to connect with fellow travelers in Kuala Lumpur and Georgetown (Penang), which have lively backpacker scenes. The Perhentian Islands and Taman Negara may be less populated by travelers, but the locals are incredibly friendly.
Cost: Malaysia is very affordable. While accommodation may not be extremely cheap, street food and other expenses are budget-friendly. You can easily find delicious meals for less than $1.
Rishikesh, India
Solo travel rating: advanced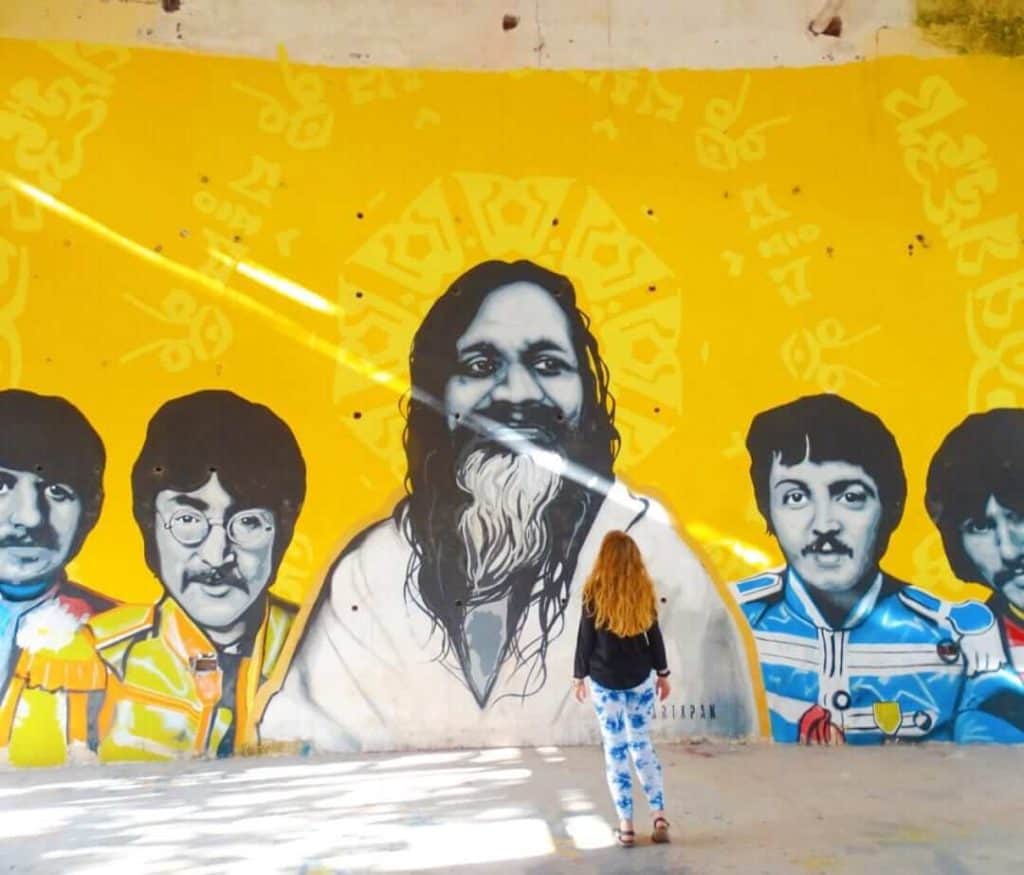 Beatles Ashram, Rishikesh
India may not be the first choice for many solo female travelers, but it offers unique experiences for those seeking a challenge. When I first visited India in 2019, I had already gained experience traveling in Southeast Asia and was ready for a new adventure. India rewarded me with a journey that was both enriching and empowering.
One of the best places to travel solo in India is Rishikesh. This beautiful city in the state of Uttarakhand is renowned for its yoga retreats and studios, where you can explore meditation, sound healing, and more. Rishikesh is popular among travelers, making it easy to connect with like-minded individuals.
Other things to do in Rishikesh include visiting the Beatles Ashram (where the Beatles wrote songs in the 60s) and exploring the waterfalls and riverside beaches around the town. The staff at Shiv Shakti Hostel also organizes fun day trips for guests.
In addition to affordable and delicious local restaurants, Rishikesh also offers charming cafes where you can enjoy coffee, baked goods, veggie burgers, and falafel. It's a great place to take a break from Indian cuisine. (Please note that Rishikesh is a dry state, so do not expect to find alcohol easily!)
Safety: 6/10. India still has a long way to go in terms of women's safety and LGBTQ+ rights. It is important to remain cautious and aware of your surroundings. While you may receive curious stares, I have traveled to India three times without encountering any major issues.
Meeting other travelers: Meeting fellow travelers is relatively easy, especially if you stay in hostels or participate in yoga retreats.
Cost: India is one of the most budget-friendly destinations I have visited. Check out my India budget travel guide for tips on saving money.
Taiwan
Solo travel rating: medium.
Colourful Kaohsiung city
Taiwan is a fantastic destination for solo female travelers in terms of cost, safety, and ease of getting around. I have given it a medium rating because it may feel a bit lonely for solo travelers due to fewer opportunities to meet fellow travelers compared to other destinations.
Taipei and Kaohsiung are vibrant cities with plenty to offer, including delicious food, while Taroko is a paradise for hiking enthusiasts. You can also find beautiful beaches in Kenting National Park. Taiwan truly has something for everyone and remains one of my favorite Asian countries!
Safety: 10/10. Taiwan is considered a safe destination with low crime rates.
Meeting other travelers: While there may be fewer opportunities to meet fellow travelers compared to other destinations, joining activities and day tours is a great way to connect with like-minded individuals.
Cost: Taiwan can be relatively affordable, especially if you stick to local food and transportation. While accommodation might be slightly more expensive, the amazing night markets offer affordable dining options.
South Korea
Solo travel rating: medium
South Korea is a wonderful country to explore, and it captured my heart from the moment I arrived. I fell in love with Seoul in particular, as it offers endless opportunities to visit museums, explore food markets, roam through shopping streets, experience nightlife, and discover ancient temples. You can also easily escape the city for breathtaking hikes.
Other places in South Korea that I enjoyed include Jeju Island (although it can be challenging to get around solo), Jeonju, Busan, and Gyeongju. I hope to return to South Korea many more times!
Safety: 10/10. South Korea is known for being a safe destination with low crime rates.
Meeting other travelers: It is relatively easy to meet other travelers, especially if you stay in hostels or participate in activities and day tours.
Cost: South Korea can be slightly more expensive compared to other Asian countries, but it is still relatively affordable.
Bali
Solo travel rating: medium
Why travel solo to Bali? Well, it is simply one of the closest destinations to paradise on Earth. Balinese food is absolutely delicious, the locals are friendly, and the rich Hindu culture is fascinating.
I have spent several months in Bali as a digital nomad and have explored the island extensively. I highly recommend exploring Canggu, Ubud, Uluwatu, and nearby islands like the Nusas, Gilis, and Lombok to truly experience the diverse beauty of Bali. I even have a Bali itinerary to help you plan your trip.
One thing to note is that it can be slightly challenging to break away from the tourist track in Bali compared to destinations like Thailand and Vietnam. However, with a bit of effort, you can discover hidden gems that are worth exploring. The only downside I experienced during solo travel in Bali was the lack of public transportation. While scooters are the best way to get around, as a solo traveler without much driving experience, I felt a bit limited. Between destinations like Ubud and Canggu, I had to rely on taxis as there are no buses available.
Safety: 10/10. Bali is generally considered safe for tourists.
Meeting other travelers: It is easy to meet fellow travelers in Bali, thanks to the numerous hostels and organized day tours and activities.
Cost: Bali can be both budget-friendly and luxurious. You can find affordable accommodations and tasty local food, or splurge on fancy hotels, unique dining experiences like floating breakfasts, flower baths, and lavish brunches if you wish.
Yogyakarta, Indonesia
Solo travel rating: easy
Borobudur
If you want to explore more of Indonesia beyond Bali, then in my opinion, the best destination for solo female travel in Indonesia is Yogyakarta on Java island. This pleasant and safe city is centered around the beautiful Sultan's Palace complex, and you can explore lively markets and savor delicious Javanese food like Malioboro.
Prawirotaman Street is the perfect place to find familiar comforts at the numerous cafes. I highly recommend staying at Good Karma, a great hostel located nearby. The highlight of your visit should be watching the sunrise over Borobudur, the largest Buddhist temple site in the world.
Safety: 9/10. Yogyakarta is considered a safe city for tourists.
Meeting other travelers: I met some wonderful people at Good Karma hostel, although you may not always encounter as many travelers as in some other Southeast Asian destinations. However, the locals are incredibly friendly!
Cost: Yogyakarta is very affordable, making it a budget-friendly destination.
Vietnam
Solo travel rating: easy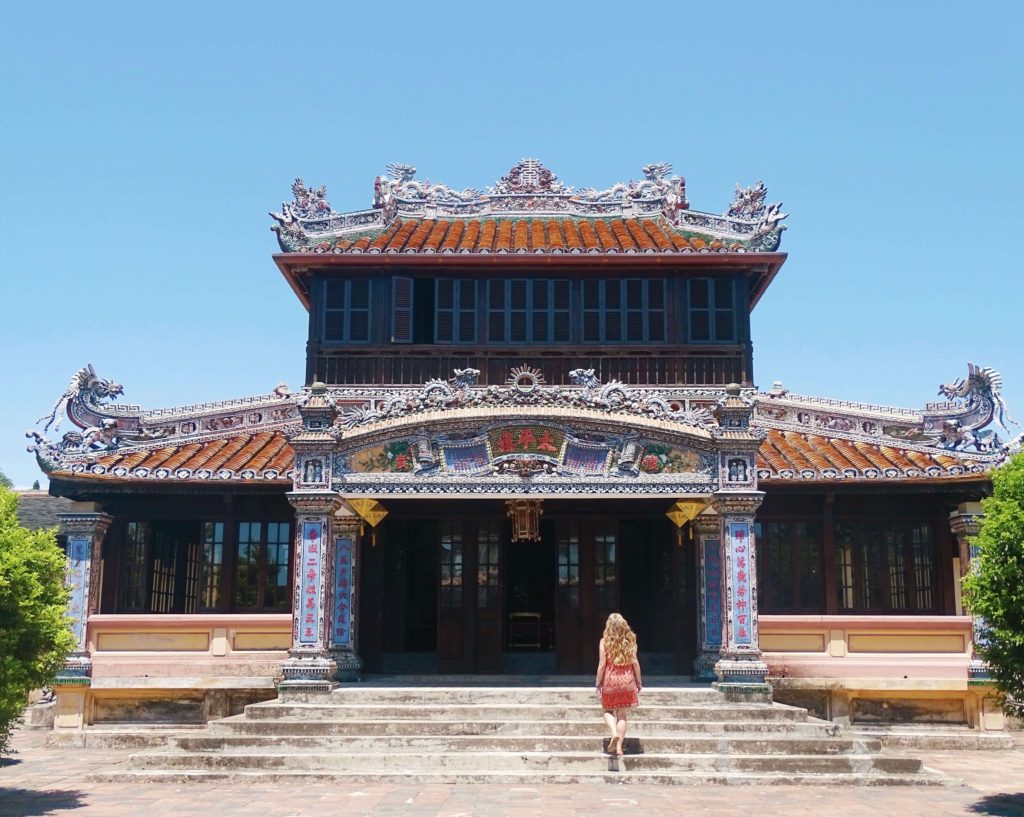 Imperial city, HueI have raved about other countries in this blog post, but nothing beats Vietnam. This country captured my heart even before I arrived, and I can never get enough of it.
Vietnam is an easy destination for solo female travelers. It offers a wide range of experiences, from exploring vibrant cities to hiking through stunning landscapes. Whether you visit the imperial city of Hue, hike through the picturesque Sapa region, or cruise along the breathtaking Halong Bay, Vietnam will leave you in awe.
Safety: 10/10. Vietnam is generally safe for tourists.
Meeting other travelers: It is easy to meet fellow travelers, especially if you stay in hostels or join group activities.
Cost: Vietnam is very affordable, making it a budget-friendly destination. You can enjoy delicious local food, visit attractions, and find comfortable accommodations without breaking the bank.
Best Destinations for Solo Female Travel in the Americas
Latin America may have a mixed reputation when it comes to travel safety, but like any continent, there are both good and bad places to visit. Today, I want to share with you some of the best destinations in the Americas for solo female travelers!
Oaxaca, Mexico
Solo Travel Rating: Medium
Discover the Charm of Oaxaca
Mexico is a diverse country that often gets portrayed in two extreme ways by Western media: as either dangerous or basic (think Cancun resorts and Tulum Insta-cafes). However, as someone who lives in Mexico, I can tell you that it's neither. With its countless microclimates and subcultures, Mexico is one of the most exciting and rewarding destinations to explore.
For solo travel in Mexico, I wouldn't recommend Cancun as it can be expensive and geared towards resort tourism, which isn't ideal for solo travelers. Additionally, there are certain places in Mexico that may not be safe for travel. However, I'd like to introduce you to one of my favorite places that strikes the perfect balance: Oaxaca!
Oaxaca is a city and a state, but I'm mainly referring to the city itself. It's a charming and stunning place with an abundance of wonderful cafes, restaurants, and amazing street food. You'll also find plenty of shopping opportunities as Oaxaca is known for its art and crafts markets, as well as art studios.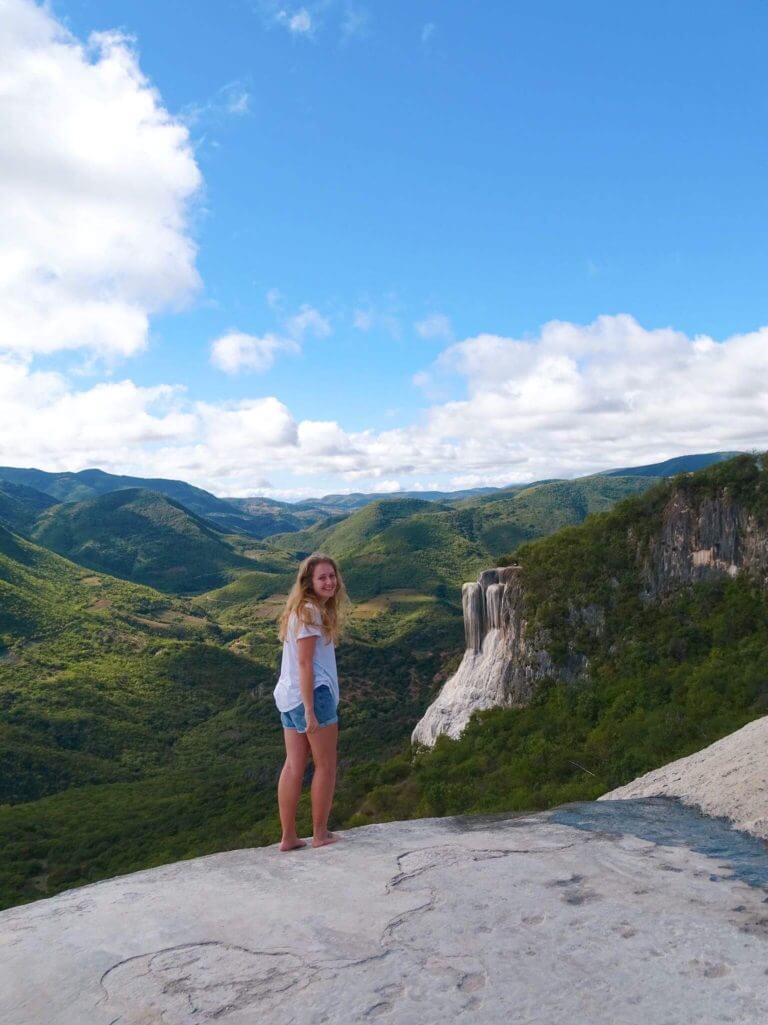 Explore Hierve el Agua
Indulge in the Oaxaca Chocolate Festival
While in Oaxaca City, I recommend taking some day trips. You can visit Hierve el Agua through a day tour or by using local buses and colectivos (although this can be an adventure in itself). You can also take a day trip to the Monte Alban ruins, explore the world's largest tree, and learn about handicrafts in Teotitlan del Valle.
If you visit Oaxaca at the end of October, you'll have the opportunity to experience one of the best Day of the Dead celebrations in Mexico.
Another great place for solo female travelers in Oaxaca is the beach town of Puerto Escondido. It's a blissful destination!
Safety: 8/10
Meeting Other Travelers: Very easy; there's a lot going on.
Cost: Super affordable if you eat street food, but closer to Western prices in upmarket restaurants.
Havana, Cuba
Solo Travel Rating: Advanced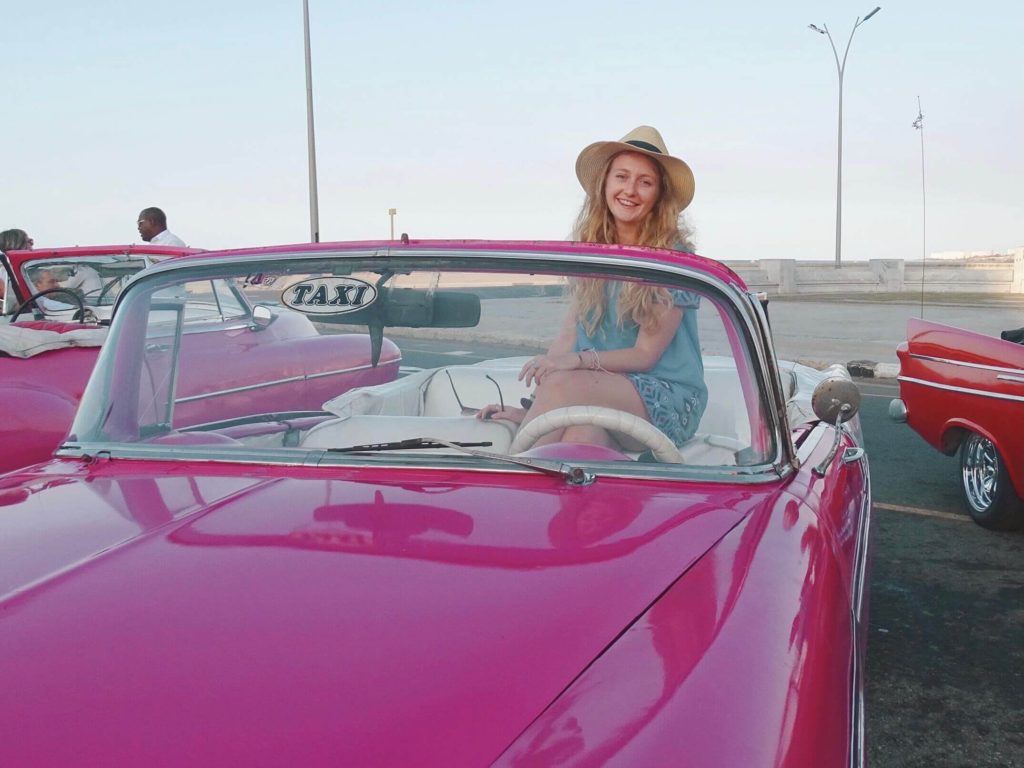 A Unique Experience in Havana
This may not be the best destination for first-time solo travelers, but I wanted to include it because my solo travels in Cuba were incredibly rewarding. Keep in mind that Cuba is not the most sociable place to travel, and without easy access to the internet, it can be isolating and challenging to do research. Make sure to plan ahead!
Ultimately, it's up to you to decide whether you're ready for this adventure in your solo travel journey.
So, why visit Cuba at all? From its fantastic old buildings to the classic cars, rooftop bars, free-flowing cocktails, and beautiful beaches, Cuba is a captivating destination. Personally, learning about the country from the locals was an enlightening experience.
Safety: 7/10. Cuba is generally safe, but be prepared for men staring and catcalling, which can be unpleasant.
Meeting Other Travelers: Not the easiest due to a limited number of hostels. Joining Airbnb experience bar crawls is a good way to meet others.
Cost: Fairly affordable if you stay in casa particulars (local homes). Street food is cheap, but restaurants aimed at tourists can be expensive.
Antigua, Guatemala
Solo Travel Rating: Medium
Visit Lake Atitlán in Guatemala
Guatemala is one of the safest countries in Central America, known for its stunning volcanic landscapes and Mayan culture. The most popular city for travelers to visit is Antigua, a UNESCO Heritage Site. This charming colonial city offers lovely cafes and numerous Spanish schools if you're interested in learning the local language. This can be a great idea since basic Spanish can be very helpful when traveling in Central America. Additionally, there are plenty of wonderful excursions to enjoy from Antigua, including trips to lakes and volcanoes.
Safety: 8/10
Meeting Others: You'll encounter plenty of tourists in Antigua, including other solo female travelers.
Cost: Affordable. The main expenses will be related to tourist activities in Antigua.
New York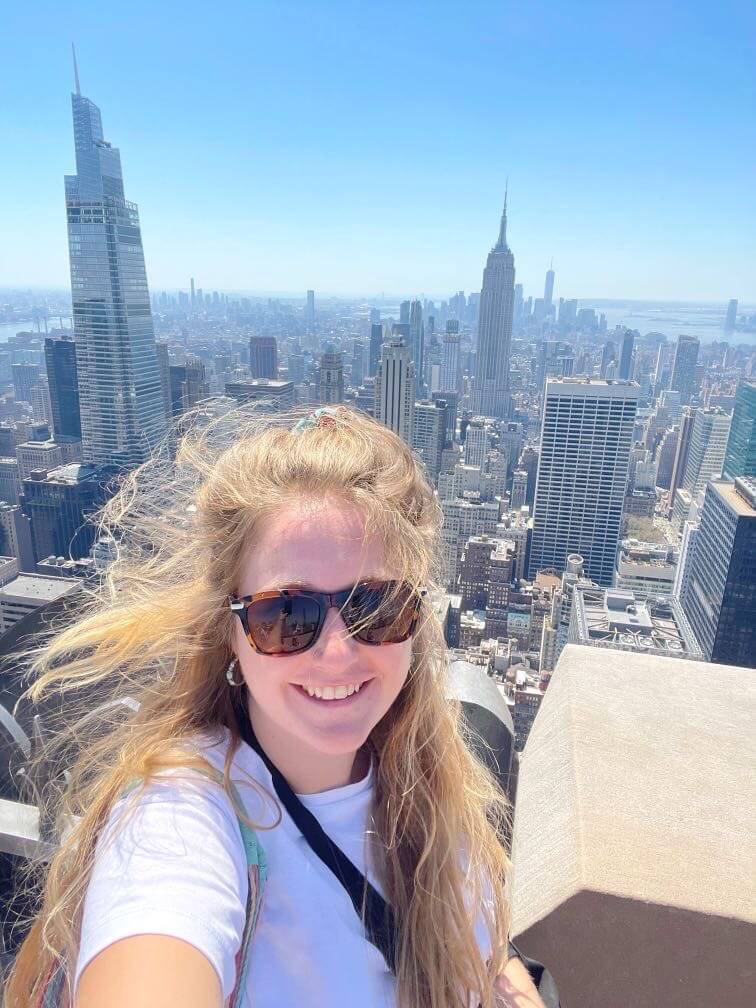 Head to New York City for Endless Possibilities
Obviously, I have to include New York City on this list!
New York City is one of my favorite cities in the world. It offers an unparalleled experience with its museums, galleries, food, shopping, and green spaces. Whatever you're looking for, New York has it! When you travel alone to New York City, you have the freedom to do whatever you want without worrying about anyone else's preferences. You're in charge of your own itinerary, and you can see, do, and eat whatever you desire. With so much to explore, you'll never get bored in this bustling city. Plus, New Yorkers are too busy to be concerned with the fact that you're traveling alone!
There are plenty of fantastic activities to enjoy alone in New York City. You can visit the Top of the Rock for panoramic views, admire modern art at MOMA, take a stroll along the High Line, or even catch a Broadway show. And who says you can't have a slice of pizza while enjoying the theater? It's not like you can talk during the show anyway!
Explore the High Line
Safety: 8/10. Being a big city, New York has some general safety concerns, but there's no reason why you can't travel here solo.
Meeting Others: Americans are generally friendly; however, keep in mind that everyone in New York is always in a rush. The city may not have as many hostels as Europe or Asia, but "The Local NY" is a great hostel with a café/bar and nightly entertainment. It's located in Queens, just a 15-minute subway ride from Times Square and Broadway.
Cost: New York City is known for being one of the most expensive cities in the world. Accommodation can be pricey, even in hostels. To save money, opt for subway rides ($2.75 per journey) and enjoy casual takeout food like bagels and pizza slices (Joe's and Bleecker Street in Greenwich offer great $4 slices!).
Colorado
Some states are deserving of all the praise they receive, and Colorado is certainly one of them. With its breathtaking Rocky Mountains, Colorado is a haven for outdoor enthusiasts, offering some of the best hiking in the summer and skiing in the winter in all of America.
Colorado presents the perfect opportunity to try out a new outdoor activity, whether it be whitewater rafting, mountain biking, or even sandboarding! If you're hesitant about hiking alone, fear not. There are plenty of guided hikes and activities available, providing a great chance to make new friends along the way.
But it's not just the great outdoors that make Colorado special. The state is also home to vibrant cities like Denver and Vail, which offer a wealth of attractions to explore, including museums, breweries, and the incredible Red Rocks Amphitheatre.
Noteworthy Experiences: Embark on a llama hiking adventure in Vail, visit the Tajik teahouse in Boulder, catch a concert at the iconic Red Rocks Amphitheatre, indulge in an epic brunch at Snooze or desserts at D Bar, and go sandboarding at Great Sand Dunes National Park.
Word of caution: Keep an eye on your alcohol consumption, especially upon arrival. Colorado's high altitude can make you feel more intoxicated than usual. I learned this the hard way when just one glass of red wine in Vail left me feeling loopy for hours. Locals recommend staying hydrated by drinking plenty of water.
Read More: Vail, Colorado, Might Be Better in the Summer!
I have a deep love for Mexico, although I wouldn't necessarily recommend it to inexperienced travelers.
Berkeley, California
Let's pause to appreciate the charm of smaller cities.
For solo travelers planning a trip to San Francisco, I highly recommend setting aside a few days to explore nearby Berkeley. While the college campus is captivating and definitely worth a visit, the city of Berkeley offers even more activities for solo adventurers.
As a solo traveler in Berkeley, you can satisfy your culinary cravings at local restaurants, peruse unique shops like Moe's Books, take picturesque walks in the botanical gardens, and enjoy the serene marina. You'll feel right at home! The locals are friendly and fascinating, so don't hesitate to strike up a conversation with a gallery owner or bartender.
Where To Stay in Berkeley
Austin, Texas should be high on your list of First Time Solo Female Travel Destinations in the USA.
New Zealand
There are few destinations in the world as enchanting and ethereal as New Zealand. With its majestic mountain ranges and endless landscapes, New Zealand is truly a paradise for adventure-seekers. It's an excellent choice for solo female travelers due to its safety and abundance of thrilling activities.
If you visit, I highly recommend exploring the South Island and, if you're up for it, renting a van to venture out on your own.
Austin, Texas
Texas is one of the largest states in the US, but Austin is a city that stands out and offers a unique experience compared to the rest of the state.
Although Austin may not embody the stereotypical Texan image, it is still an incredible and vibrant destination for solo travelers to explore. The city is home to a variety of social and fun hostels that make you feel like you're traveling with friends rather than alone!
Austin is packed with activities that are perfect for solo travelers. Indulge in a shopping spree on South Congress, satisfy your culinary cravings at food trucks without having to share, explore the University of Texas campus and relive your college memories, or immerse yourself in the city's numerous museums. The possibilities are endless!
Where To Stay In Austin
When I traveled to Seattle alone, I went on a tour to Mount Rainier National Park.
Seattle, Washington
Another major city that perfectly combines natural beauty with urban life is Seattle, located in Washington State. Solo travel in Seattle guarantees a plethora of unique museums to explore, such as the Museum of Pop, one of my personal favorites. Additionally, the city offers easy access to stunning national parks, with Mount Rainier being a particularly impressive day trip.
One of the advantages of joining organized day trips in Seattle is that they provide a sense of safety, especially when exploring areas like Mount Rainier where cell service is unreliable.
As a solo traveler, I found Seattle to have a pleasant climate, which made exploring the city on foot enjoyable without sweating excessively while conquering the city's hills. Similar to Austin, Seattle has a plethora of friendly and entertaining hostels, making it effortless to connect with fellow travelers.
Where To Stay in Seattle
Charleston, South Carolina
Are you a passionate foodie planning your first solo trip in the US? Then you absolutely must visit Charleston, South Carolina. Trust me, Charleston will captivate your taste buds.
As a solo traveler in Charleston, I recommend doing your research on the incredible restaurants this city has to offer and finding ones with comfortable bar seating. Allow yourself to indulge in the savory delights of Lowcountry cuisine, such as shrimp and grits, and let the guilty pleasure of eating without counting calories consume you. You deserve it!
Charleston stands out for its walkability, with a compact Historic District brimming with museums and local historical homes waiting to be explored. The best part? You don't have to worry about renting a car; everything is easily accessible on foot.
Where To Stay in Charleston
Savannah, Georgia 
Savannah exudes a similar charm to Charleston but with a laid-back vibe. The Historic District of Savannah is compact, easily walkable, and safe for solo exploration.
If you have an interest in the supernatural, Savannah is the ideal destination for you. It's been dubbed America's Most Haunted City, so you can satisfy your curiosity about ghosts while also immersing yourself in history.
But that's not all Savannah has to offer. The locals here, known for their warm hospitality, are more than welcoming to solo travelers. You'll feel right at home in Savannah, and who knows, you may leave with new friends and unforgettable memories.
So, if you're seeking a friendly Southern city with a unique edge, consider a solo trip to Savannah as it promises a delightful experience.
Amsterdam
Ah, Amsterdam — the land of picturesque canals and charming bridges, world-class art museums and historical landmarks, delicious stroopwafels and aromatic smoked Gouda. Amsterdam stands as one of the most beautiful cities in Europe, with a unique and captivating aesthetic that sets it apart from anywhere else in the world.
While many people associate Amsterdam with the infamous Red Light District and its reputation for sex tourism, I strongly disagree with the notion that the city is too wild or unsafe for solo female travelers. The Red Light District is only a small corner of this large, diverse, and safe city, and it's easy to avoid if it doesn't interest you.
In my opinion, the Netherlands boasts the best public transportation system in the world, making it incredibly convenient to travel throughout the country and even beyond by train. Furthermore, English is spoken fluently by everyone in Amsterdam. In fact, it could be considered an insult to ask an Amsterdammer if they speak English.
Must-Do Experiences: Embark on a canal boat cruise to see the city from a unique perspective, indulge in a freshly made stroopwafel drizzled with warm caramel, spend your days exploring the myriad of museums in the Museum Quarter, savor a traditional Indonesian rijsttafel meal, and take a day trip to Rotterdam, Delft, or The Hague.
Important Note: Amsterdam does attract groups of rowdy young men, primarily from Britain, who come here for the more illicit activities. It is advisable to avoid party hostels, which tend to be livelier compared to those in other European cities, and opt for accommodations away from the Red Light District.
Join a Group Tour: If you prefer to visit Amsterdam with a tour group, G Adventures offers a six-day Paris to Berlin trip that includes a stop in Amsterdam. You can find more information about their Amsterdam tours here.
Read More: Exploring the Sexy Dutch Design in Amsterdam and Rotterdam
Enjoying the stunning views and donning my favorite elephant pants in Pai, northern Thailand.
Ireland
If your travels are about the people you meet, Ireland should be at the top of your list. The Irish people are the true gems of this country — incredibly friendly and welcoming, always ready to share a story or two in their melodic accents. And if they tease you, it's a sign that they like you.
Beyond the warm hospitality, Ireland is home to breathtaking natural landscapes, charming small cities, and intriguing ruins. It's the perfect destination for a scenic road trip, even though driving is on the left side of the road. You'll discover some of the most memorable moments in the small towns you stumble upon along the way.
Many Americans travel to Ireland to dive into their Irish roots, and even if you don't have a drop of Irish blood in you, you'll feel instantly embraced by the Irish spirit.
Must-Do Experiences: Venture to the remote island of Skellig Michael, find your favorite picture-perfect town along the Ring of Kerry, immerse yourself in the vibrant nightlife of Galway, marvel at the geological wonder of Giant's Causeway, and savor the traditional "trad" music in local pubs.
Important Note: In Ireland and throughout the British Isles, it's customary to "shout" beers — one person buys a round of beers for the whole group, and then the next person buys the next round. I recommend opting out of this practice as it can quickly get you intoxicated, especially when everyone else can hold their liquor better than you. Politely decline by saying you'll only have one drink for the evening and nurse it.
Join a Group Tour: If you're interested in exploring Ireland with a tour group, G Adventures offers a nine-day Ireland trip that covers both the Republic of Ireland and Northern Ireland. You can find more information about their Ireland tours here.
Read More: Exploring Skellig Michael: Ireland's Most Captivating Destination
Unexpectedly spending 24 hours in Amsterdam due to a canceled KLM flight!
Japan
Next on our list is a country that never fails to amaze me — Japan. Undoubtedly, it's one of my favorite countries to explore, and it's especially welcoming for solo female travelers. If you're short on time, you can experience the highlights of Japan in just 7 days. Alternatively, take your time and spend up to a month traversing the country by train. My personal favorite cities include Kyoto, Tokyo, and Osaka. But the most memorable experience for me was staying with Buddhist Monks.
Germany
Germany holds a special place in my heart as it was the first country where I lived as an expat. Around 6 years ago, after a year of non-stop traveling, I settled in Berlin for a few months. It was an incredible experience for many reasons, but above all, I fell in love with German culture. There is always something wonderfully peculiar to discover or enjoy, especially in Berlin. Germany is an ideal country for solo exploration by train, and even better, it offers a welcoming environment for expat living. Berlin is a great city to meet others like you!
France
I've always dreamed of exploring the charming countryside of France with a significant other, preferably a French one. But life had other plans. Solo travel in the French countryside turned out to be an incredible adventure. There is an everlasting romanticism that surrounds this country, and it took me a while to gather the courage to explore it on my own. However, once I did, I wished I had done it sooner. Don't limit yourself to just one European destination; there are countless fantastic places for solo travelers. Explore the rest of this article for some amazing additions!
Spain
Spain is a perfect addition to your European itinerary. I recommend dedicating at least three months for an in-depth exploration of the entire continent. If time is limited, you can still experience much of what Europe has to offer in just one month. A fantastic itinerary could include France, Spain, Italy, and Croatia. While in Spain, make sure not to miss the vibrant city of Barcelona — a city that has a special place in my heart!
Scotland
A Scottish friend of mine once said that if Scotland had better weather, it would undoubtedly be the best country in the world, with no competition. I must admit, I can easily see why (and have had the pleasure of experiencing a few breathtakingly beautiful days in Scotland myself).
Scotland exudes a magical aura, from the enchanting streets of Edinburgh to the castles perched precariously on cliffs, and the beaches that adorn its 790 islands, some boasting crystal-clear waters reminiscent of the Caribbean. On top of that, the Scots have fantastic accents and possess warm and hospitable personalities.
One might think that Scotland pairs well with Ireland — stunning landscapes and friendly people — and they would be absolutely correct. Whether you choose to visit one or both, you'll be greeted with open arms. Plus, it gives you a great excuse to stock up on tartan!
Must-Do Experiences: Stroll along Edinburgh's Royal Mile up to Edinburgh Castle, keep a lookout for Nessy on the famous Loch Ness, immerse yourself in the awe-inspiring landscapes of the Isle of Skye, explore the local whisky distilleries, and dance the night away with Shetland Vikings at Up Helly Aa.
Important Note: While it's possible to see a lot of Scotland using public transportation, you'll need a car to access the more remote and extraordinary parts of the country. Driving on the opposite side of the road may pose a challenge, so be prepared.
Join a Group Tour: If you're interested in exploring Scotland with a tour group, G Adventures offers a 7-day Scotland trip that covers Edinburgh and the Isle of Skye, among other highlights. You can find more information about their Scotland tours here.
Read More: Solo Female Travel in Scotland, England, and Wales: A Comprehensive Guide
Taking in the breathtaking view of St. John's, Newfoundland!
Sri Lanka
One of my regrets is not spending more time in Sri Lanka during my visit. This tropical paradise has gained popularity as a fantastic alternative to Bali, and rightfully so. It's the perfect destination to have your own Eat Pray Love experience. Offering excellent yoga retreats and surf camps, Sri Lanka is also a great place to meet fellow travelers.
Australia
Many women ask me on Instagram which is better for a solo trip - New Zealand or Australia. My answer is: why choose just one? You can easily travel between Australia and New Zealand in just a few hours by plane, making it a wonderful combination for solo female travelers. While in Australia, don't miss the opportunity to immerse yourself in the beauty of the Aussie outback. It's an adventure you won't regret! If you prefer island life, explore these hidden gems in Australia.
Italy
I'm not sure if I love Italy as much as I love pizza or if I love pizza as much as I love Italy. Either way, indulging in pizza in Italy is an absolute delight. Exploring the Italian countryside and visiting iconic cities like Rome is one of my favorite pastimes. Italy is a perfect country for solo travelers, as it offers a rich history, delectable cuisine (hello carbs), and countless places to explore. Italian adventures never fail to excite me!
Thailand
Thailand holds a special place in my heart, as it marks the beginning of my long-term solo travels. It was an excellent choice to start my journey. I instantly fell in love with this country, with its stunning beaches, misty mountains, incredible cities, and affordable hour-long massages for just .
Asia can be overwhelming for first-time travelers, given the cultural differences and potential jet lag. However, Thailand is known for being one of the easiest places to introduce yourself to Asia. The Thai people are incredibly friendly, the cuisine is something you're likely familiar with, English signage is abundant, and prices are budget-friendly (especially in the north and less so on the islands).
Moreover, Thailand offers excellent transportation options and infrastructure, catering to travelers of all budgets. Need to travel to another city the next day? Simply visit a travel agency, and they'll arrange all the necessary tickets for you. It couldn't be simpler.
Must-Do Experiences: Embark on a shopping spree at the Chatuchak Weekend Market in Bangkok, enroll in a Thai cooking class in Chiang Mai, pamper yourself with daily foot or body massages, learn to ride a motorbike and explore the mountains of Pai, and revel in the stunning sunsets on Koh Lanta island.
Important Note: Most solo travelers in Thailand tend to be young backpackers. If you don't fall into this group, it may be slightly harder to find like-minded individuals. Consider joining organized activities to connect with fellow travelers.
Join a Group Tour: If you prefer to visit Thailand with a tour group, G Adventures offers a 14-day Thailand trip that includes a visit to my beloved Koh Lanta. You can find more information about their Thailand tours here.
Read More: Your Comprehensive Guide to Solo Female Travel in Thailand
Fulfilling my long-awaited dream of climbing the Sydney Harbour Bridge at 29.
Portugal
When I first set foot in Portugal around 6 or 7 years ago, my initial thought was, "Why did it take me so long to come here?" The city of Lisbon exudes a welcoming vibe with its vibrant colors, hidden bars waiting to be discovered, and incredible cuisine. The locals are incredibly warm and friendly, making it no surprise that I returned a few years later to explore the South of Portugal. I recommend spending at least four nights in Lisbon, and if you plan to delve into the countryside, consider extending your stay for an additional week or two.
United States
The United States sometimes gets a bad rap for lacking adventure, but I couldn't disagree more. There are countless adventures waiting to be had throughout the country, from the bustling streets of New York City to the peaceful retreats in Arizona. I will never tire of exploring this vast country!
Some of my favorite adventures include exploring upstate New York, embarking on a road trip through Arizona, and discovering the wonders of Joshua Tree in Southern California.
There are numerous ways to travel and explore the United States. Road trips are a popular choice for cross-country adventures, while train journeys offer a different perspective within state lines. If you're celebrating a special occasion or simply want to treat yourself, Limo Find provides a range of shuttle services, from buses to private cars.
Montenegro
Montenegro remains one of the most surprising countries I've ever visited. Before being invited to a media conference there, I had never even heard of Montenegro. This southern European country exceeded all my expectations and quickly became one of my favorite discoveries in recent years. It is incredibly safe to visit alone, and during my two-week adventure, I rented a car to explore its wonders.
Iceland
Iceland is an excellent choice for first-time solo female travelers. It offers convenience, safety, English proficiency, and diverse landscapes. With nonstop flights from multiple US cities, getting there is easy. The country itself is incredibly safe, to the point where you can leave your purse on a park bench without worry. Plus, most Icelanders speak English, so communication is a breeze. And let's not forget the stunning natural beauty and well-organized day tours available.
You can either base yourself in the vibrant capital city of Reykjavik and take day trips, or embark on a road trip around the famous Ring Road. One recommended route is the South Coast, which showcases a variety of landscapes, including magnificent waterfalls, black sand beaches, and the mesmerizing Jökulsárlón glacier lagoon.
Must-Do Experiences: Take a thrilling snorkel in the neon, ice-cold waters of Silfra, explore Iceland's countryside on horseback with the shaggy Icelandic horses, witness the captivating Northern Lights (if timing is right), go glacier walking and ice climbing, and relax in the Blue Lagoon before your flight home.
Important Note: Many travelers plan their Iceland trips with the hope of seeing the Northern Lights. Yet, even with perfect timing, it's not guaranteed. Keep this in mind and plan other enjoyable activities to avoid disappointment.
Join a Tour: If you prefer traveling with a guided group, consider G Adventures' 7-day Iceland trip that takes you around the entire island. You can also browse through their other Iceland tours.
READ MORE: Why Iceland is Perfect for First Time Solo Female Travelers
Ziplining in Monteverde, Costa Rica
Malta
When I visited Malta a few years ago, it pleasantly surprised me, and I wish I had spent more time there. This country is an excellent addition to your Greece or Italy itinerary due to its proximity and affordability compared to other tourist hotspots.
Slovenia
If you're searching for an under-the-radar European destination, Slovenia should be at the top of your list. I recently embarked on a two-week solo adventure in Slovenia, and it was filled with exciting activities. Despite its small size, Slovenia offers a plethora of attractions for visitors. Make sure not to miss the iconic Lake Bled, known as one of the most beautiful lakes worldwide.
Chile
Out of all the countries I visited in South America on my solo journey, Chile stood out as the safest and my favorite. This country has so much to offer that you don't need to include other destinations in your itinerary. Start your trip in Santiago and make your way north to the enchanting Atacama Desert and south to picturesque Patagonia. If your budget allows, make a detour to the mysterious Easter Island.
The Netherlands
During my book tour in 2017, I embarked on a ten-day solo adventure in The Netherlands. It's still hard to believe that my book was translated into another language, and I had the opportunity to meet my Dutch readers! Amsterdam is just the tip of the iceberg in this beautiful country. Take the time to explore other cities like The Hague, Delft, Utrecht, and Maastricht. You can easily travel around the country by train within two weeks.
Costa Rica
If you dream of rainforests and beaches, ziplining and volcano-climbing, toucans and sloths, allow me to introduce you to the nature-filled gem of Central America. Contrary to popular belief, Central America is a safe region for women traveling alone. I have extensively traveled in Central America solo, and with proper research and preparation, it can be done safely.
Among all the Central American countries, Costa Rica is the easiest for newbie solo travelers to navigate. Safety is exceptional, and the travel infrastructure is well-developed. Each town offers a plethora of tours and activities to choose from. The locals, known as Ticos, are genuinely amazing people.
Must-Do Experiences: Learn to surf on the Pacific coast, go zip-lining through the Monteverde Cloud Forest, witness sea turtles nesting at night on the beach, hike to hot springs on an active volcano, and go wildlife-watching in Corcovado National Park.
Important Note: Some Costa Rica travelers end up feeling isolated during their trips. To avoid this, opt for small guesthouses or hotels located within vibrant areas for a more immersive experience.
Join a Group Tour: If you prefer traveling in a group, consider G Adventures' nine-day Costa Rica trip that covers popular spots, including Monteverde. Check out their other Costa Rica tours as well.
READ MORE: Solo Female Travel in Costa Rica: The Guide
Getting photobombed by a little girl at the Biltmore Estate in Asheville
Asheville, North Carolina
If you're seeking a charming small city that will bring a smile to your face, I highly recommend Asheville, North Carolina! Nestled in the stunning Blue Ridge Mountains, Asheville is renowned for its vibrant art scene, excellent craft beers, and an array of unique shops and restaurants.
What sets Asheville apart is its incredibly friendly locals. Despite its influx of residents from outside the region, the people of Asheville retain their mountain hospitality. As someone from New England, I'm not usually a fan of overly sugary manners, but Asheville strikes the perfect balance.
Asheville is ideal for a long weekend getaway, and you might even find yourself considering a permanent move.
Must-Do Experiences: Explore the grandeur of the Biltmore Estate, take a farm-to-table food tour showcasing the local culinary delights, go tubing down the refreshing French Broad River, visit the galleries in the River Arts District and get to know the welcoming artists, and embark on a "blind date with a book" at Malaprop's Bookstore.
Important Note: Exploring Asheville on foot or via Uber is convenient, except when visiting the Biltmore Estate. It's recommended to have your own car for that excursion, even though it might only be used for one day.
READ MORE: 14 Reasons to Fall in Love with Asheville, North Carolina
My favorite infinity pool of all time at the Grand Park Hotel in Rovinj, Croatia
Croatia
If you yearn for breathtaking Mediterranean islands, set your sights on the Adriatic instead. Croatia, a country I know well (I even won an award for travel writing about Croatia in 2021!), never fails to amaze with its stunning beauty.
Contrary to popular belief, Croatia is not part of Eastern Europe and is incredibly safe and easy to travel in. Calling Croatia "Eastern Europe" is a sure way to get a punch! Croatia is an ideal destination for solo female travelers due to the widespread English proficiency, excellent travel infrastructure, and well-maintained roads for a memorable road trip.
Additionally, island-hopping in Croatia is more affordable compared to the popular Greek islands and the Amalfi Coast in Italy. Croatians have a Central European personality, which means things are organized and punctual.
Must-Do Experience: Stroll along the city walls of Dubrovnik, hike through the mesmerizing waterfalls of the Plitvice Lakes, take a boat trip around Vis to visit the Blue Cave, embark on a bike tour to wineries in Korčula, admire the captivating sunsets of Rovinj, and explore the beauty of Zadar.
Important Note: Once you venture onto smaller islands, you may notice a limited variety of food options. While the seafood is excellent, it can become repetitive. To experience diverse cuisines, visit Zagreb, Split, and Dubrovnik!
Join a Group Tour: If you prefer traveling with a guided group, G Adventures offers an eight-day Croatia sailing trip that explores several islands. Take a look at their other Croatia tours as well.
Read More: Solo Female Travel in Croatia: The Guide
The view of Skellig Michael and Small Skellig, Ireland
Bali
Of all the amazing destinations for solo female travelers, Bali is undoubtedly a top choice. This Indonesian gem offers a soul-fulfilling experience like nowhere else on earth. Personally, I recommend staying in Canggu, a rising star in recent years. It's the perfect spot for female entrepreneurs, boasting fantastic cafes and co-working spaces!
NEW NOW! SOLO TRAVEL GUIDE
Share on FacebookTweet
Follow usSave
Cape May, New Jersey
Weekends for girls in Cape May are extremely popular, but this charming Victorian seaside resort town is also a great destination for solo travelers. Whether you visit during the summer and spend hours enjoying the beach with a captivating book, or come at any other time of the year, Cape May offers a wide range of activities.
In Cape May, you can take a tour of a local brewery, explore small independent museums, learn about the town's history on guided trolley tours, and savor fresh dinners at upscale hotel bars. For a solo traveler seeking an escape from reality and a weekend of indulgence, Cape May comes highly recommended.
Is it affordable? Perhaps not, but I assure you that Cape May is definitely worth visiting. 
Hope to See You in Fremont Seattle!Essentials for First Time Solo Female Travel in USA
I hope you have some wonderful ideas for your upcoming first-time travels to the United States! To conclude, I wanted to provide a quick list of essential items that you should bring on your memorable trip here.
Ultimately, solo travel is a rewarding introspective experience that I believe every woman should embark on at least once. I hope you enjoyed reading all my recommendations for first-time solo female travel destinations in the USA! Feel free to share your own recommendations with me!
Traveling solo as a woman can be one of the most liberating and empowering experiences of a lifetime. From the bustling streets of New York City to the tranquil beauty of New Zealand, the world has so much to offer female travelers looking to embark on their own adventures. Whether you're getting lost in the charming alleyways of Amsterdam or immersing yourself in the vibrant culture of Thailand, these destinations prove that women can explore the globe confidently and safely. So pack your bags, leave your worries behind, and set off on a journey that will not only broaden your horizons but also ignite a sense of independence within you. The possibilities are endless, and the experiences awaiting you are nothing short of extraordinary.